Building Connection Through Creativity with Morgan Harper Nichols
Oct 27, 2021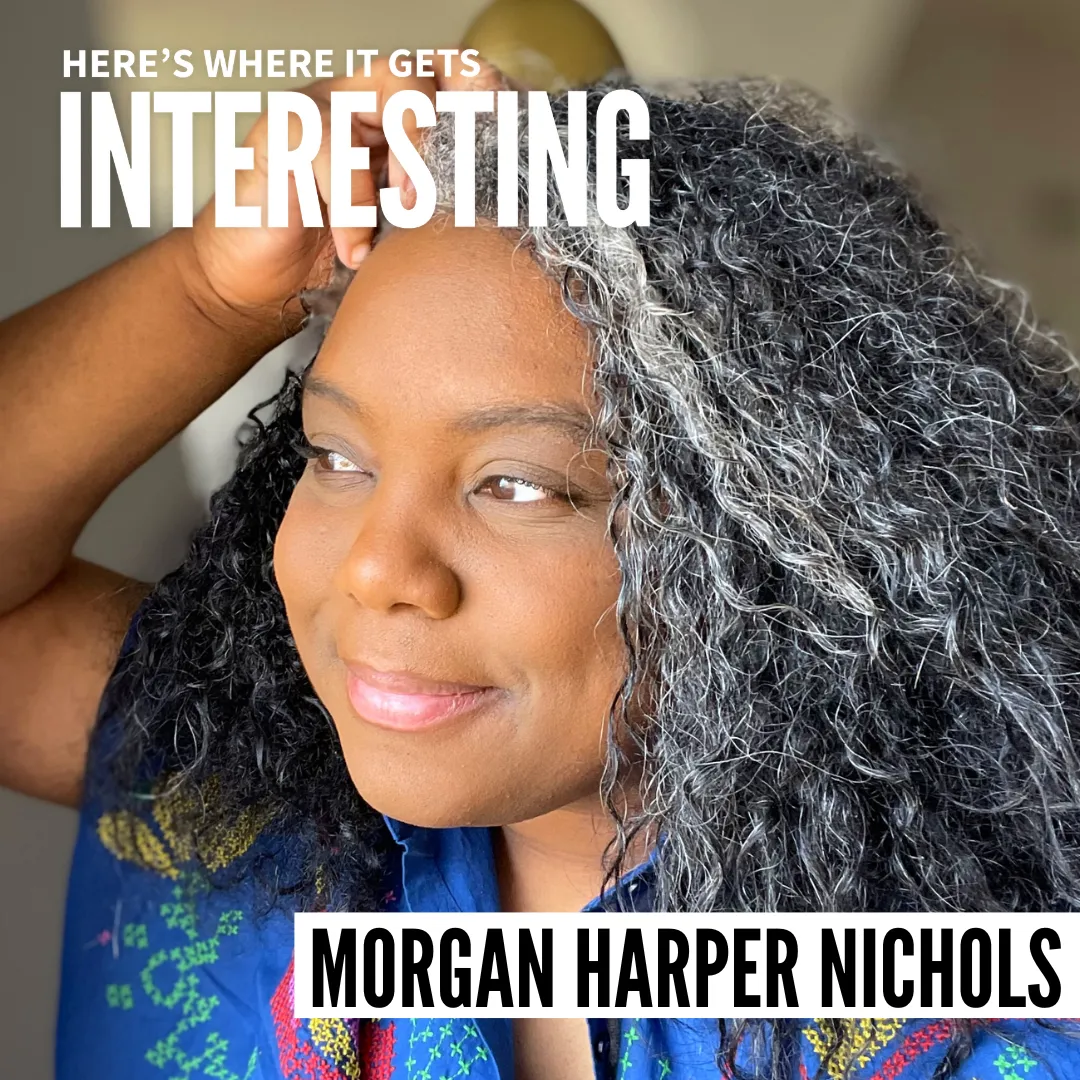 In this episode, Sharon sits down with Morgan Harper Nichols, the ultimate creator. Known for her art, words, and music, Sharon describes Morgan as a must-follow on Instagram for inspiration. Morgan grew up in a very creative family and started creating when she was young and loved sharing her work with others. Growing up in the internet age, Morgan was in front of social media from the beginning and discusses the importance of sharing positivity, factually correct information, and taking a moment to breathe and take a break when needed. In the episode, the two cover the importance of finding your true self and finding a connection with others in a way that works for you.
Links to Full Episode:
This Episode Will Teach You:
The importance of creativity

Finding your own creativity

Listening to your body

Asking for help

How to connect with others

Finding yourself and your mission

Connecting on the internet

Reactions from the internet

How to find hope
3 Biggest Takeaways:
Morgan was raised in a very creative family, right at the time where the internet was becoming a household tool. She enjoyed writing, photography, and creating, and now had the ability to share this talent with others with the click of a button. Growing up, she felt isolated from people her own age, so she used MySpace and other early social media platforms to share her words and connect. Her career has grown to sharing beautiful words and images to help the world.

Morgan's art career really took off when she purchased an iPad and realized how easy it was to create art in her own space. One of her first projects that skyrocketed was where she would ask her followers for their stories and she would respond to their stories and feelings with art. During this time, she was also going to doctor after doctor, a four-year journey where she was diagnosed with autism. After her diagnosis, Morgan set out to share what makes her, her, and encourage her followers to do the same. She wants people to share their hardships and stories to find connections with others and ask for help.

There is so much noise on the internet - from political posts to posts from someone you are friends with on Facebook from high school and we are constantly bombarded with information. Morgan and Sharon talk about how the internet can be used for good - like connecting with those who are similar to you - and how it can be used for bad. Morgan talks a lot about hope and instilling this in yourself and others. By sharing content on social media, she hopes to create a space where people feel at ease.
About the Guest:
Morgan Harper Nichols is an artist and poet whose work is inspired by real-life interactions and stories. As an artist, Morgan has collaborated with a wide range of brands including Coach, Adobe, Vogue Singapore, Aerie, and more. As a designer and author, her work has been available in many stores, including Anthropologie, Barnes and Noble, and Target. Her book of poetry and art, "All Along You Were Blooming," is available where books are sold. She is on the board of directors at TWLOHA (To Write Love on Her Arms). Morgan and her husband Patrick live with their son Jacob in Phoenix, Arizona, where you can also find her studio and shop, Garden24.
Related Links: