Eight Iconic American Symbols with David Rubenstein
Jun 09, 2023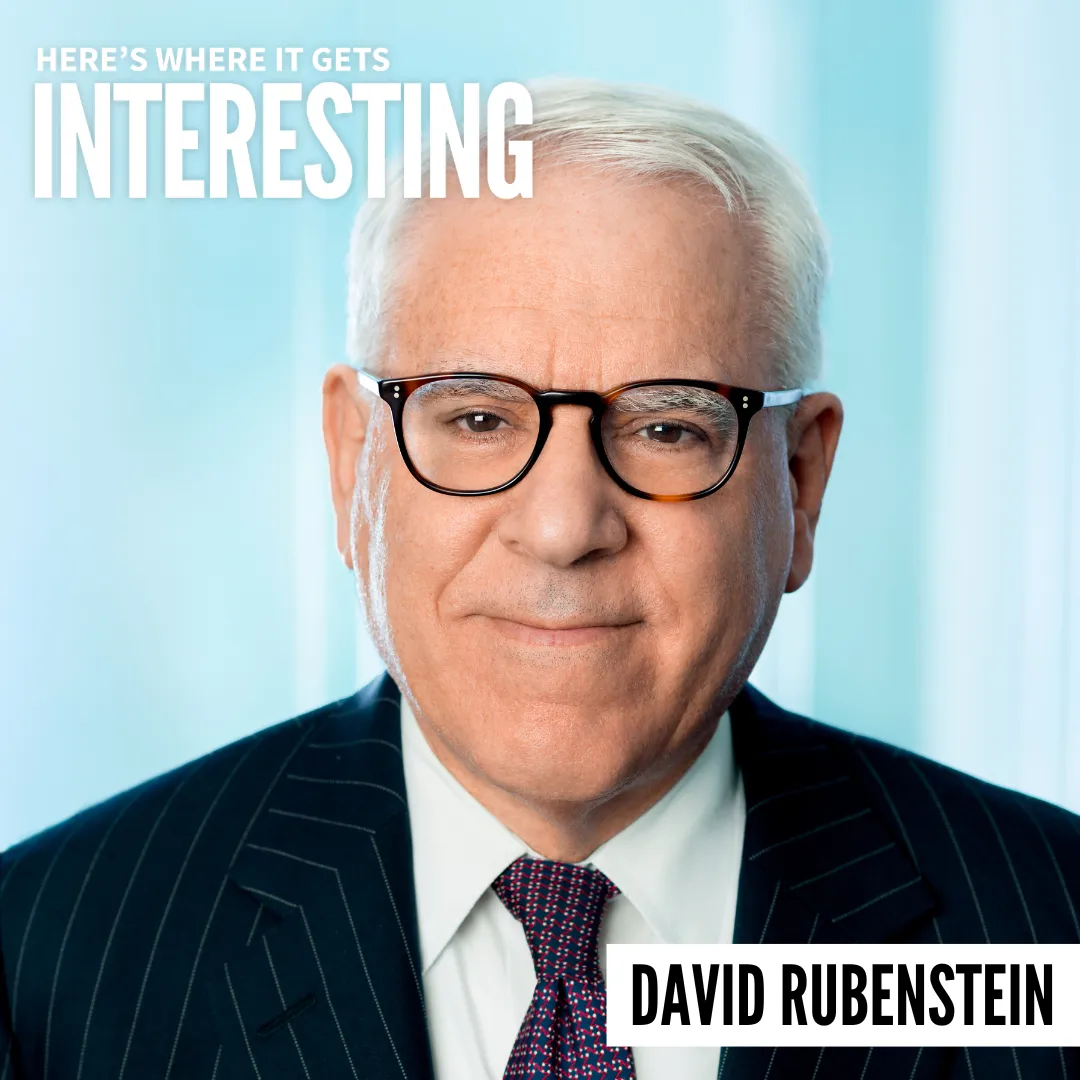 How do iconic national symbols evolve and take on new meaning over time? Today, Sharon welcomes back David Rubenstein to talk about his new PBS series, Iconic America. The series takes a look at eight different American symbols, from Cowboys to the Hollywood sign. These recognizable pieces of America have surprising histories, and Sharon and David discuss their importance and evolution.
Special thanks to our guest, David Rubenstein, for joining us today. Catch his new PBS series, Iconic America, streaming now.
Hosted by: Sharon McMahon
Guest: David Rubenstein
Executive Producer: Heather Jackson
Audio Producer: Jenny Snyder


Links to Full Episode:
About the Guest:
David M. Rubenstein is Co-Founder and Co-Chairman of The Carlyle Group, one of the world's
largest and most successful private investment firms. Established in 1987, Carlyle now manages $381 billion from 29 offices around the world. Mr. Rubenstein is Chairman of the Boards of the John F. Kennedy Center for the Performing Arts, the Council on Foreign Relations, the National Gallery of Art, the Economic Club of Washington, and the University of Chicago; a Trustee of Memorial Sloan-Kettering Cancer Center, Johns Hopkins Medicine, the Institute for Advanced Study, the National Constitution Center, the Brookings Institution, and the World Economic Forum; and a Director of the Lincoln Center for the Performing Arts and the
American Academy of Arts and Sciences, among other board seats.
Mr. Rubenstein is a leader in the area of Patriotic Philanthropy, having made transformative gifts
for the restoration or repair of the Washington Monument, Lincoln Memorial, Jefferson Memorial, Monticello, Montpelier, Mount Vernon, Arlington House, Iwo Jima Memorial, the Kennedy Center, the Smithsonian, the National Archives, the National Zoo, the Library of Congress, and the National Museum of African American History and Culture.
Mr. Rubenstein is an original signer of The Giving Pledge; the host of The David Rubenstein
Show, Bloomberg Wealth with David Rubenstein, and Iconic America: Our Symbols and Stories with David Rubenstein; and the author of The American Story, How to Lead, The American Experiment, and How to Invest.
Related Links:
Episode Sponsor Codes:
If you're thinking of starting therapy, give BetterHelp a try. Visit

BetterHelp.com/sharon

today to get 10% off your first month.

Get salon-worthy nails at-home with Olive & June. Visit

OliveandJune.com/SHARON

for 20% off your first Olive and June System!