Choosing Hope and Humor with Kristina Kuzmic
Jan 05, 2022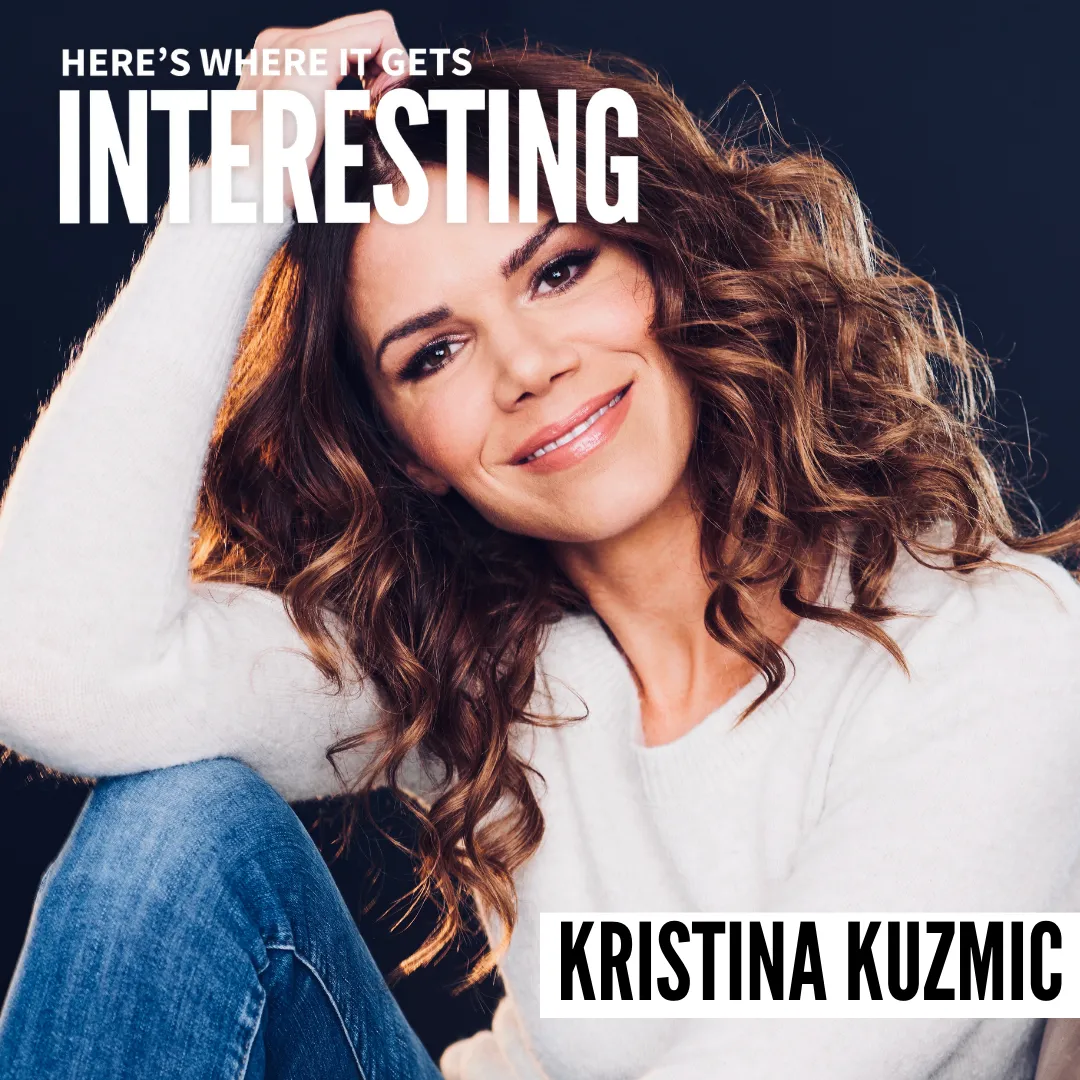 In this episode, Sharon has a conversation with Kristina Kuzmic, whose viral videos you've definitely seen in your Facebook feed or YouTube recommendations! Kristina gets candid about her childhood with Sharon, talking about the survivor's guilt she felt as a teenager who immigrated to the US from war-torn Croatia in the 1990s. When Kristina was at her lowest–a broke, single mom to two young children–she began cooking dinners for friends and strangers, choosing to put her energy into the things she was good at instead of dwelling on the things she couldn't do. These days, Kristina uses comedy to share the imperfectness of her life and her relatable videos have over a billion views.
Links to Full Episode:
This Episode Will Teach You:
Kristina's immigration to the US from Croatia

How theatre helped her feel comfortable and accepted

Kristina's first marriage and divorce that led to her time in survival mode as a single mom

What Kristina did to find positivity in her life and how Oprah caught on

Why going through life without humor is like eating soup with a fork

Why we need to let ourselves laugh and feel joy

Sobriety and healing does not happen in isolation

Why people and a purpose can help us heal
3 Biggest Takeaways:
Kristina and her family immigrated to the US during the Croatian War for Independence when Kristina was fourteen. During her high school years, Kristina felt survivor's guilt, and often struggled to feel like she fit in. She found acceptance and gained confidence when she joined theater. When the Croatian War ended, Kristina's family moved back, but she stayed to go to college in the US, also eventually marrying. When she left the marriage five years later, Kristina struggled with two young children to care for and no financial stability. While in survival mode, Kristina changed her mindset, deciding to do something she felt good about, which happened to be cooking a weekly meal for friends, even when it was from dollar-store canned goods.

When Kristina posted her first humor-filled video, Ashton Kutcher shared it and she suddenly found herself with a large audience. She continued to create videos about parenting with humor with great success, spurring a "Hope & Humor" tour and her book, Hold On, But Don't Hold Still. However, in the past few years, Kristina noticed her oldest son began feeling depressed and suicidal. He gave her permission to share his struggles with self-medication and addiction, and the two can now talk candidly about his mental health journey and 2-year sobriety.

Speaking up about mental health can give others who struggle hope. It is heavy and messy and it is painful to watch your child hurt. The world can label them as bad or spoiled but we need to be able to know when we give our children help and support instead of just consequences. When our children are dealing with issues that they are not equipped to handle, we need to give them support with the hopes that they will want to get healthy. Mental health support can look like individual therapy, group therapy, family therapy, medications, support groups, or even residential treatment. Healing does not happen in isolation, we need people to help us heal.
About the Guest:
Kristina Kuzmic is a cheerleader for her fellow humans, a comedian, author and a recovering pessimist. Her videos about being an imperfect parent, and learning to prioritize mental health, have garnered her over 1 billion video views. She is currently touring the country with her "Hope & Humor" tour. Her first book, "Hold On, But Don't Hold Still," was released in February 2020.
Related Links: