How Journalism Gets it Wrong (and Right!) with Belinda Luscombe
Aug 23, 2021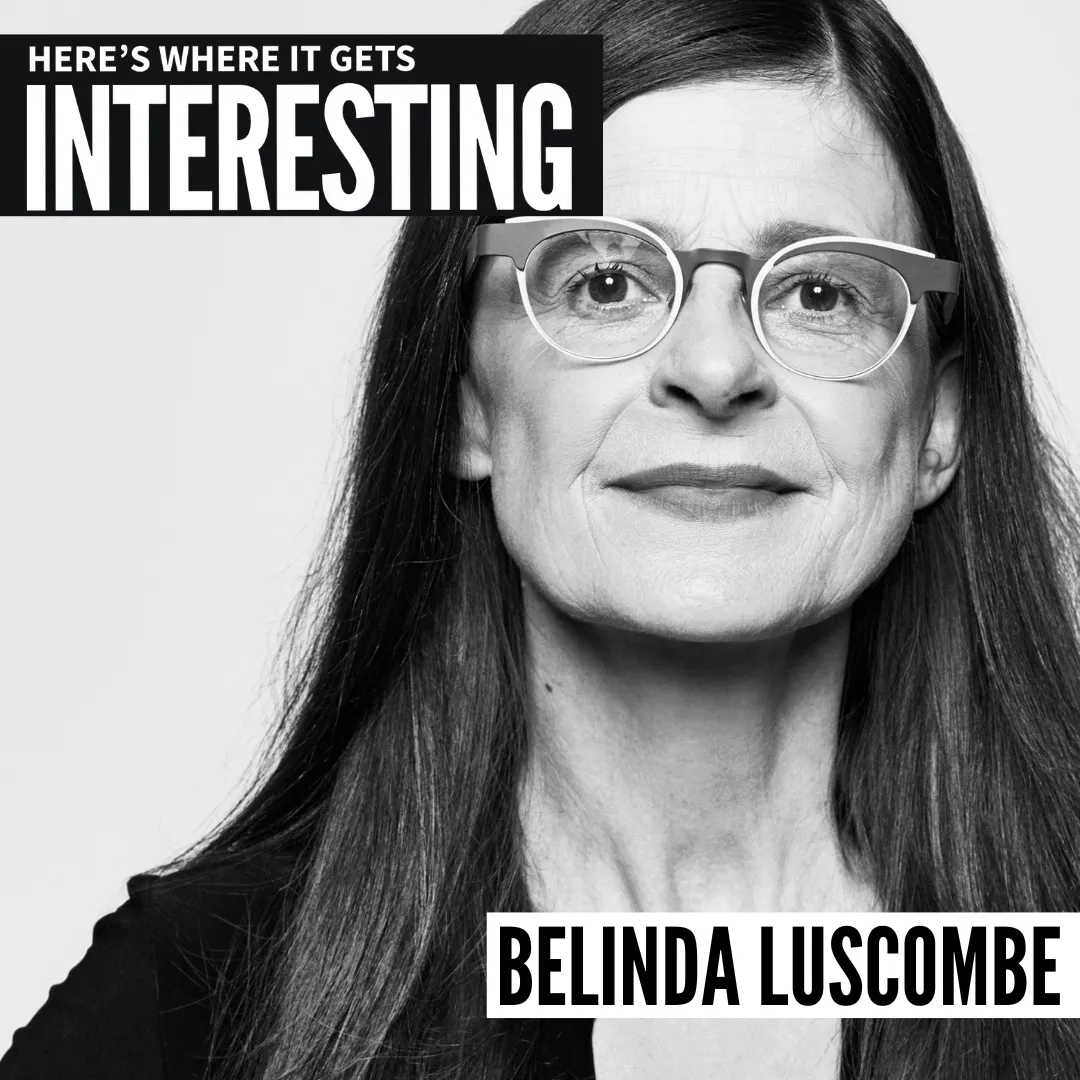 Sharon sits down with Belinda Luscbome, TIME Magazine Editor and author of "Marriageology," to examine the inner workings of modern journalism in America. As a veteran journalist with over 30 years under her belt at TIME Magazine, Belinda provides a wise perspective on the fate of journalism in the digital world, the importance of fact checking, how to identify credible news sources and the impact money really plays in the editorial process. Coming off the heels of one of the most controversial elections in American history, Sharon and Belinda also participate in a discussion about the value of journalism in a capitalist society.
Link to Full Episode:
This Episode Will Teach You:
What is a primary source?

How to determine what mainstream media to trust

Journalist's duty to defend democracy

The polarization of mass media in America

The importance of media in a capitalist society

No, not every journalist is liberal

The complicated relationship between mass media and Trump
3 Biggest Takeaways:
Belinda Luscbome is an Australian-American immigrant whose lifelong career in journalism was inspired by a desire to affect change and address ignorance to societal issues on a mass level. Belinda advocates that journalism is a tool that when executed ethically, can help people understand the society in which they live. It's important to have people responsible for telling stories with no allegiance except to the facts. In a capitalistic society in particular, like America, where money leads to power, journalism gives a voice to the voiceless.

Media trustworthiness is an ongoing point of contention in America. Belinda shares that the hallmark of reliable journalism is primary sources. Media outlets that rely on original sources to corroborate a story rather than quote existing coverage is an indication of truthful and trustworthy journalism. Primary sources are the gold standard of information seeking. Reputable journalists will also issue corrections when necessary.

Journalism's first obligation is to the truth, yet fact checking is increasingly becoming a rare part of the editorial process because it is expensive. As advertisement money gets funneled out of traditional media and invested into social media, fact checking is considered a luxury. As new media competes with traditional media, Mark Twain's classic saying is becoming a reality, "never let the truth get in the way of a good story." Fear and anger drives more clicks than the truth in the digital age.
About the Guest:
Luscombe is an editor-at-large at TIME and the author of "Marriageology: The Art and Science of Staying Together." Belinda has served as a journalist at Time for ofr 30 years, covering books and the intersection of money and business in society. Her works can be found at https://time.com/author/belinda-luscombe.
Related Links: