How to Be a Good Internet Citizen with Glo Atanmo
Aug 02, 2021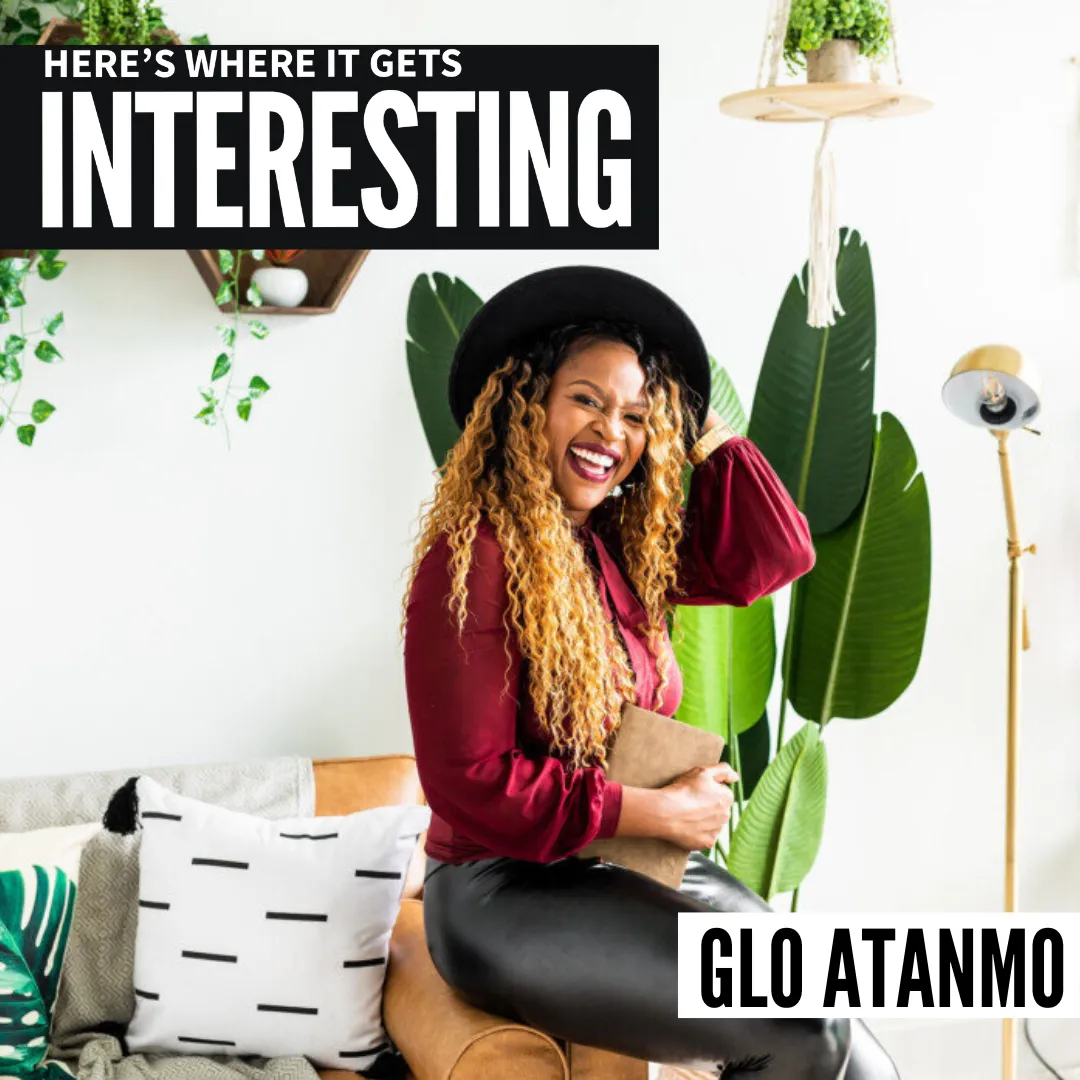 In this episode with Glo Atanmo, Sharon sits down to talk about how we consume social media and the person behind the posts. Glo has many titles, roles, and passions but is best described as a creative educator. She has traveled to over 80 countries, and with every post, she approaches them with an educational lens, because she loves to learn and share experiences with others. In this conversation, the two open up about having public platforms and the pressures that come along with this. There is no blueprint for following your passion and throughout the discussion, Sharon and Glo discuss their personal experience with being in the public eye and how they got to where they are today.
Link to Full Episode:
This Episode Will Teach You:
Growing your platform

Following your passion

Authentic social media

How to present yourself on social media

The impact of social media

The power of works and their impact

The content creation process

How to consume news

Social media is so much more than what you post

Being vulnerable online

Glo's travel recommendations
3 Biggest Takeaways:
The importance of education and sharing your passion - in the episode, Glo and Sharon discuss how they approach all of their content from an educational perspective, alongside being authentic and being vulnerable. Being authentic and vulnerable on social media will help grow a loyal following that is cheering for you along your journey.

How to be realistic with your news consumption. We are in a constant cycle of headlines and hear opinions on them. Glo and Sharon talk about how it's important to limit your consumption and only consume what you can handle at that time. A tip from the pros - subscribe to newsletters that share news you are interested in and read them when you are in the headspace to consume that information.

How to be a good consumer of social media and information. The worlds of Instagram, Twitter, Facebook, and beyond are all full of opinions and content. It's important as a consumer to understand that not all content is for you. When someone with a platform posts information that might not speak to you, it's okay to not have an opinion. Having an opinion on everything makes people feel pressured to always respond and can even make people feel enraged when they don't agree.
About the Guest:
Glo Atanmo is an entrepreneur, travel blogger at theblogabroad.com, storyteller, activist, and coach. She is the author of "From Excuses to Excursions," founder of The Social Educators Academy, and creator of 30 Days & 30 Ways To Be a Better Ally. Gloria is on a mission to show there's a world of knowledge out there that can't be taught in a classroom. In 2013, Glo booked a one-way ticket to Europe with $500 to her name after graduating college, and since then, she's traveled over 80 countries across six continents. Once a girl who had no desire to travel, Glo is now a full-time nomad who built a six-figure blog to support her world travels.
Related Links: