How to Teach Our Children Emotional Resilience with Dr. Becky Kennedy
Feb 07, 2022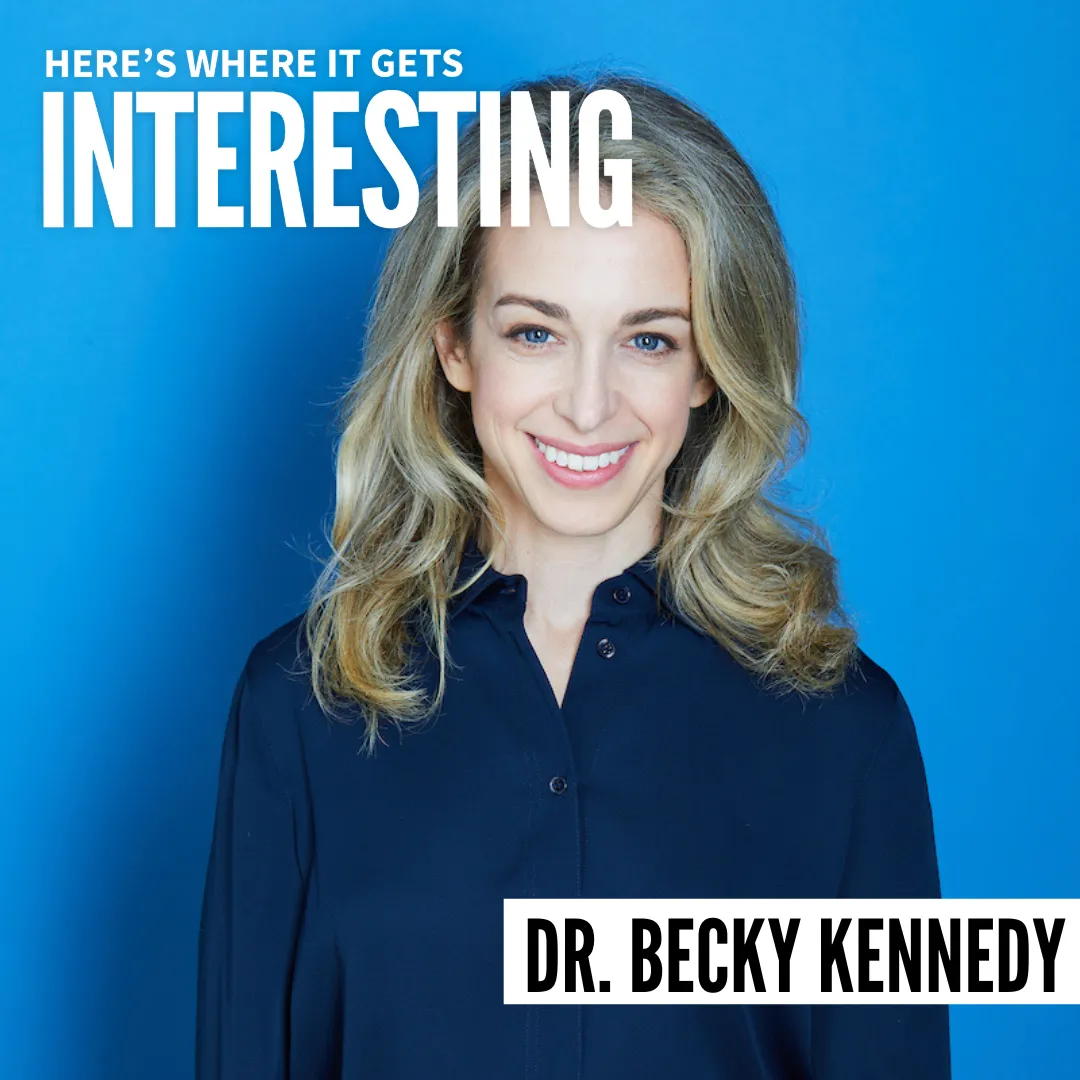 As parents, it's our responsibility to support our children through our loving, supportive presence and guided conversations. But how can parents do this, without having a blueprint of what is helpful and what may be more hurtful? Sharon talks with Dr. Becky Kennedy, a clinical psychologist who was recently named "The Millennial Parenting Whisperer" by TIME Magazine. Dr. Becky and Sharon have a conversation about communicating the tough topics with our kids; how and when to share current event news so they feel safe. Dr. Becky argues that it's not always the information that feels scary and off-putting, but the act of having to process it alone. Children need to learn distress tolerance in order to accomplish big, meaningful things, and we help them with AVP: acknowledge, validate, and permit. Acknowledge that something is happening inside of you, tell your feelings why they make sense, and give your body permission to feel what it's feeling.
Links to Full Episode:
About the Guest:
Dr. Becky Kennedy is a clinical psychologist and mom of three, recently named "The Millennial Parenting Whisperer" by TIME Magazine, who's rethinking the way we raise our children. She specializes in thinking deeply about what's happening for kids and translating these ideas into simple, actionable strategies for parents to use in their homes. Dr. Becky's goal is to empower parents to feel sturdier and more equipped to manage the challenges of parenting. She has an expertise in parenting and child development with an emphasis on anxiety and resilience.
Dr. Becky has amassed a loyal and highly engaged community of over 900K followers on Instagram, created a library of 20+ popular parenting workshops, launched a top-rated podcast as well as a newsletter, published a Potty Handbook, and completed the manuscript of her forthcoming book, to be published in September 2022. She has been profiled in The New York Times Magazine, The Cut, The Wall Street Journal, and more.
Dr. Becky received a BA in Psychology and Human Development, Phi Beta Kappa and summa cum laude, from Duke University and a PhD in Clinical Psychology from Columbia University. She has a certificate in Relational Psychotherapy from the Steven Mitchell Center.
Related Links: