Independent State Legislature Theory Explained with Akhil Reed Amar, Part 2
Sep 09, 2022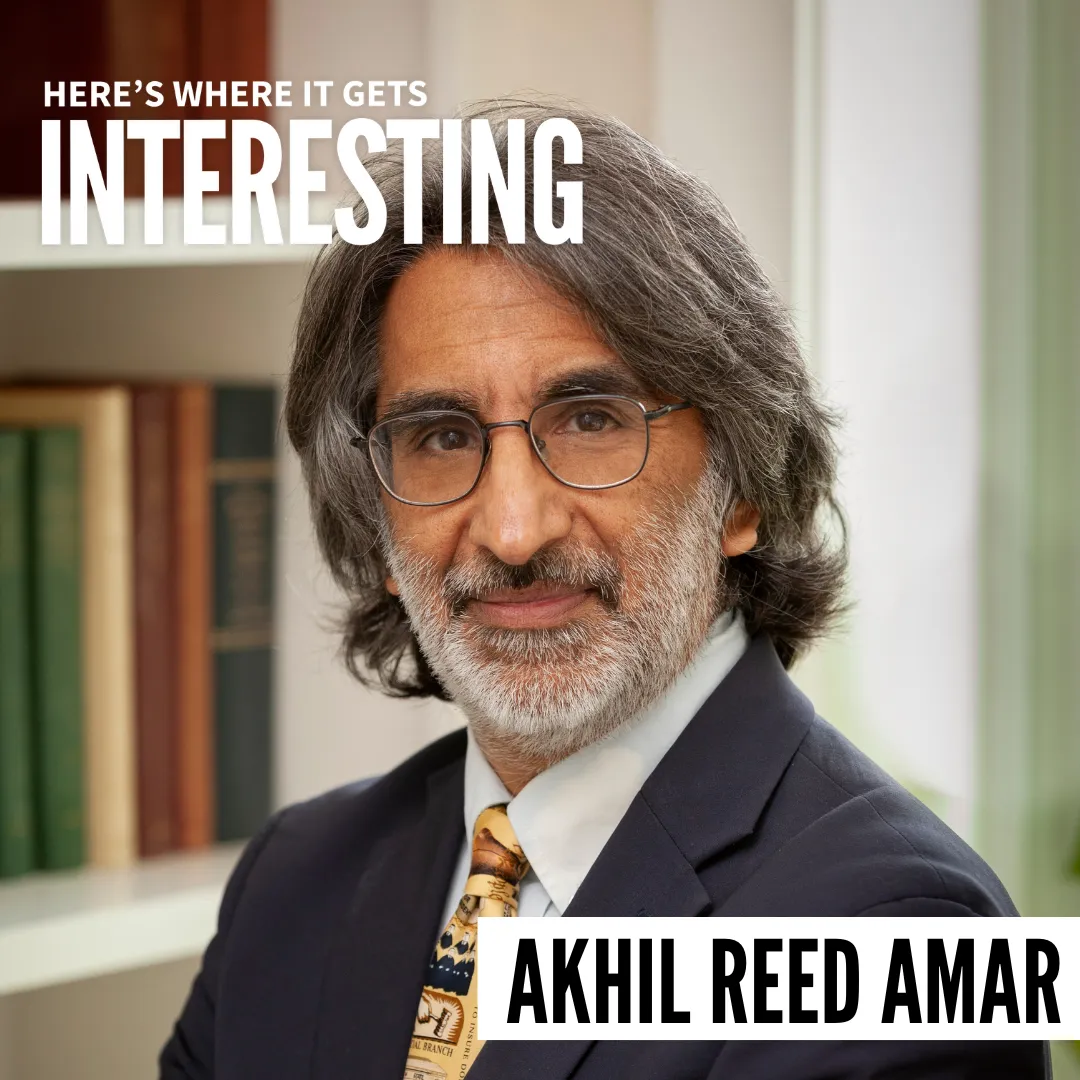 Sharon continues her conversation with constitutional law professor Akhil Reed Amar. They shift gears a little from the U.S. Constitution to a discussion about the controversy around Independent State Legislature Theory. You may have heard it talked about in connection with the upcoming supreme court case, Moore vs. Harper, but the nuances can be tricky to understand. Amar explains the obscurities of the theory and why state legislatures should not be considered independent from the state constitutions that gave them birth.
Links to Full Episode:
About the Guest:
Akhil Reed Amar is Sterling Professor of Law and Political Science at Yale University, where he teaches constitutional law in both Yale College and Yale Law School. After graduating from Yale College, summa cum laude, in 1980 and from Yale Law School in 1984, and clerking for then Judge (later Justice) Stephen Breyer, Amar joined the Yale faculty in 1985 at the age of 26. He is Yale's only living professor to have won the University's unofficial triple crown—the Sterling Chair for scholarship, the DeVane Medal for teaching, and the Lamar Award for alumni service. Amar's work has won awards from both the American Bar Association and the Federalist Society, and he has been cited by Supreme Court justices across the spectrum in over 45 cases—tops among scholars under age 65. He was an informal consultant to the popular TV show, The West Wing, and is the author of more than a hundred law review articles and several books. His latest and most ambitious book, The Words That Made Us: America's Constitutional Conversation, 1760-1840, came out in May, 2021. He has recently launched a free weekly podcast, Amarica's Constitution. A wide assortment of his articles and op-eds and video links to many of his public lectures and free online courses may be found at akhilamar.com.
Related Links:
Episode Sponsor Codes: