Iowa: Musical Chairs with Mary Marantz
Sep 22, 2021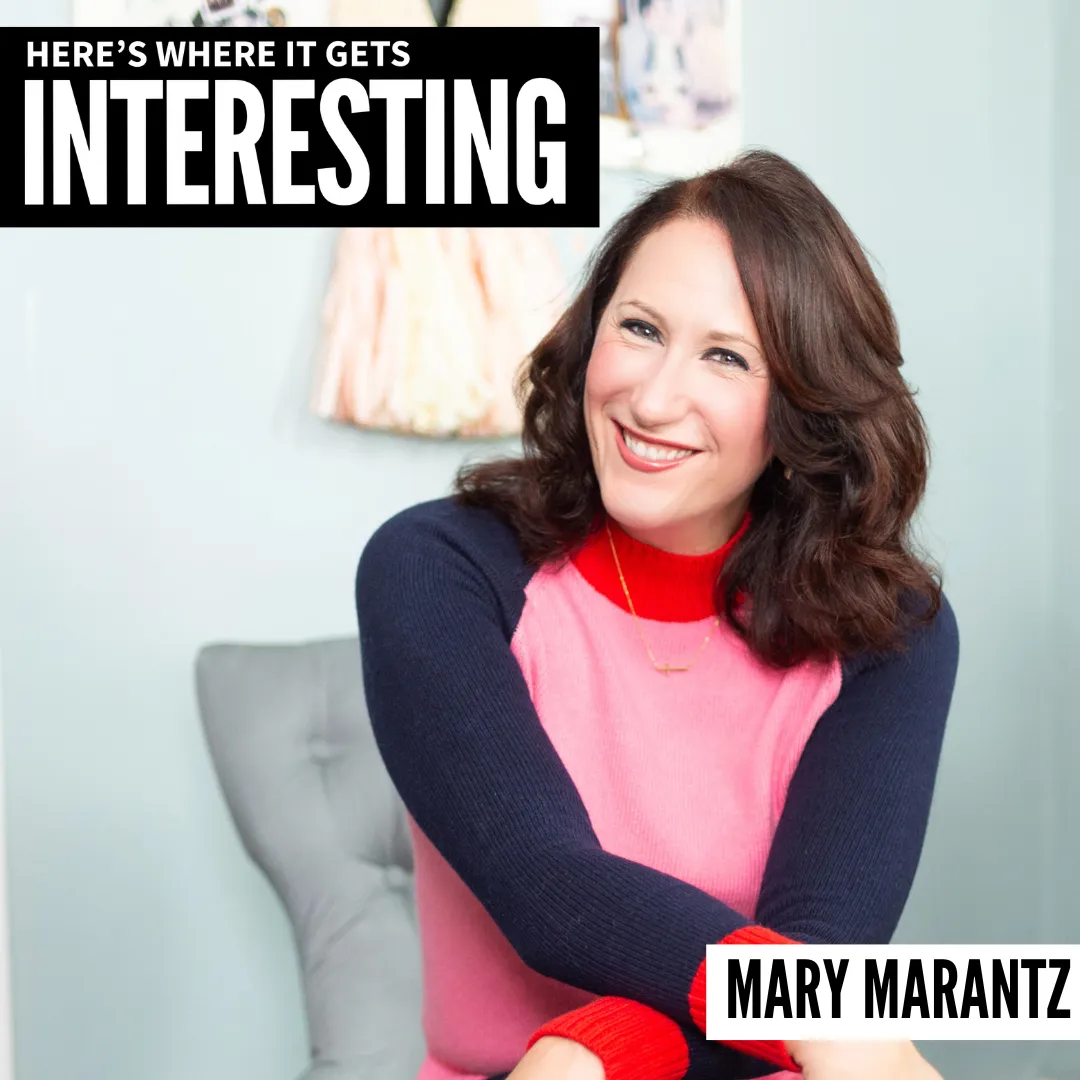 In this episode, Sharon sits down with Mary Marantz, best-selling author, podcast host, and renowned photographer, to break down the system of the Iowa caucus. Iowa caucuses are electoral events that take place every presidential election among Iowa voters. Compared to the traditional secret ballot most American voters are accustomed to, Iowa has maintained the voting system used by our nation's founders over 200 years ago. The caucus is a universally confusing concept to voters in states without the practice. Listen to walk away with a better understanding of the Iowa caucus system and how it affects the outcome of our presidential election seasons.
This Episode Will Teach You:
The difference between a caucus and a primary

What are Iowa musical chairs?

How do Republicans vote in Iowa?

Why is the Iowa caucus connected to the assignation of Martin Luther King Jr.?

How are presidential nominees selected?

Is the Iowa caucus effective?

How the Vietnam War changed the Iowa voting system
3 Biggest Takeaways:
The Iowa caucus, otherwise referred to as Iowa musical chairs by Sharon, is an alternative solution to the primary election where political parties can express their preference for a presidential candidate. Because the caucus is an outdated system, it requires more time, so Iowa releases its nominations before any other state in the country. Iowa has remained loyal to the caucus system since civil unrest around the country in the late 1960s in retaliation to the Vietnam War and the assassinations of many prominent cultural figures, including MLK. Iowa believed that if you did not give protestors an opportunity to say their peace, there would be no peace. Since then, they've used a 1:1 presidential candidate vetting system to ensure voters feel heard.

How does a caucus work? The caucus system has been used since the days when American voting took place in taverns and voting was conducted by raising glasses. Today, the Iowa caucus involves gathering in person to cast your vote for a presidential candidate. Iowa voters caucus to share their peace on the county level, then the congressional level, then the state level, and finally at the national level. Voters in Iowa are partial to the grassroots feeling of the caucus compared to the secret ballot as they believe it yields more thorough vetting of candidates and better judgment of character.

The Iowa caucus continues to receive criticism after each election for many factors. First, it does not do a great job of predicting the presidency. In the 2020 election, for example, Iowa did not select Biden as their nominee. Secondly, it allows candidates with early campaign momentum to continue in the race because Iowa releases its nomination first. Finally, the Iowa caucus does not prioritize those who cannot participate in person due to work, childcare, or transportation needs.
Link to Full Episode:
About the Guest:
Mary Marantz is the author of "Dirt: Growing Strong Roots in What Makes the Broken Beautiful," a speaker and podcast host. Mary grew up in a single-wide trailer in rural West Virginia. The first of her immediate family to go to college, she went on to earn a law degree from the nation's top-ranked law school, Yale. After ditching six-figure-salary law firm offers in London and New York, she started a business with her husband, Justin. Together they have built a successful online education platform for creative entrepreneurs. She is also the host of the highly-ranked and popular podcast The Mary Marantz Show. Mary will release her first book, "Slow Growth Equal Strong Roots" in April 2021. She lives in an 1880s fixer-upper by the sea in New Haven, Connecticut, with her husband, Justin, and their two very fluffy golden retrievers, Goodspeed and Atticus. For more information, please visit MaryMarantz.com.
Related Links: