Legislating at the State Level with Representative Jen Schultz
Jun 17, 2022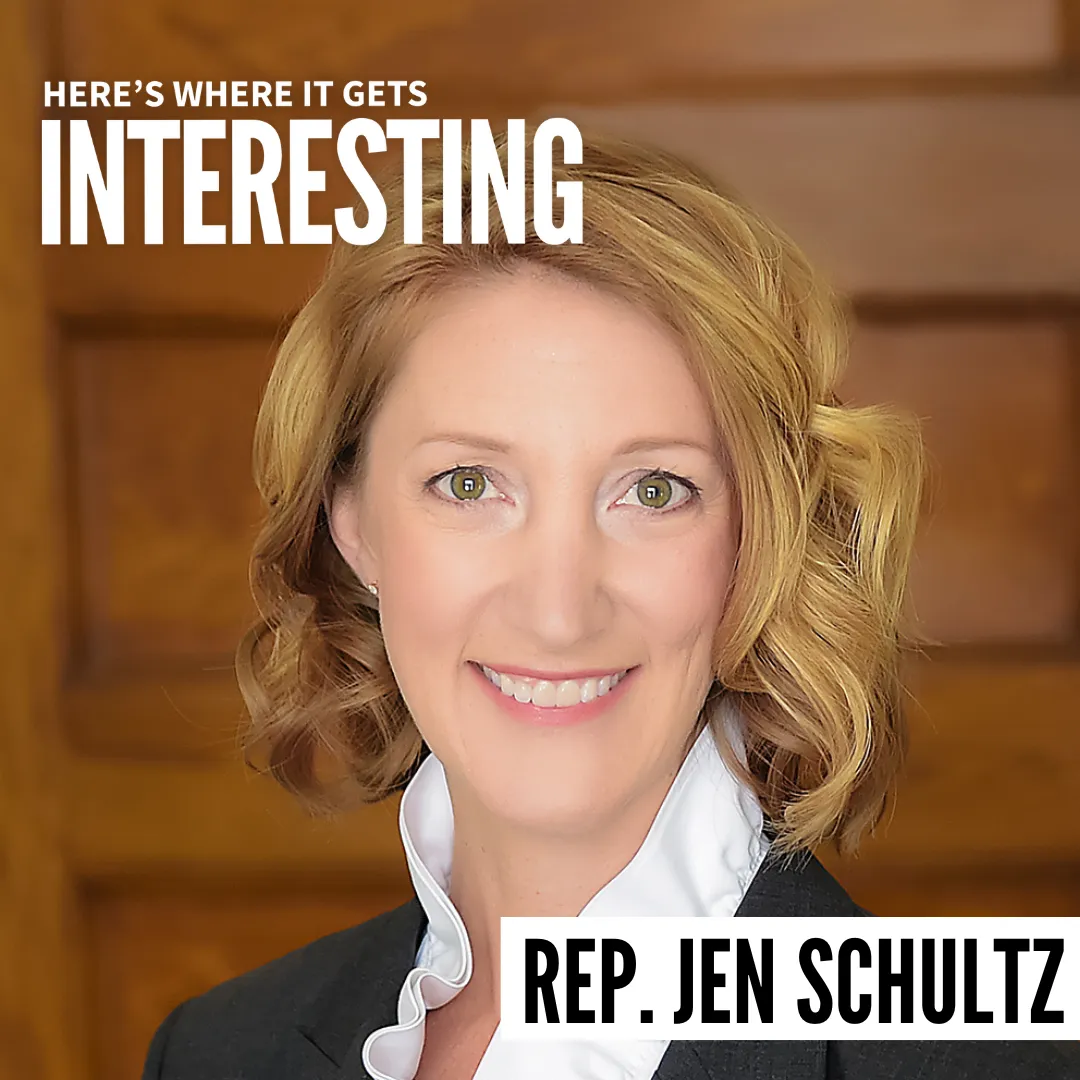 National news focuses on a broad range of topics, but what are politics really like closer to home? Sharon talks to Minnesota State Legislator Jen Schultz. Jen is currently running for Congress, and is also an educator who has taught economics at the University of Minnesota Duluth for about twenty years. Rep Schultz talks about the ins and outs of working in state government: how budgets are set as well as how bills are written, introduced, prioritized, and voted on. She touches topics like model legislation, which is when a state reviews bills that have passed in other states and looks at ways to adapt it to their state, how state legislators work together across the aisle, and what they do when the session has wrapped for the season (there's a lot of door knocking involved). Shifting gears, Sharon and Rep. Schultz talk about her current run for Congress, how she plans to bring her state expertise to the federal level, and the value women bring to political office.
Links to Full Episode:
About the Guest:
Rep. Jen Schultz has a PhD in health economics from the University of Minnesota. For the past 18 years, she has taught health care economics and public finance at the University of Minnesota Duluth and is the Director of the Health Care Management Program. Prior to joining UMN, she worked as a health economist at UnitedHealth Group and as a faculty member at Cornell University in Ithaca, NY.
In 2014 Schultz was elected to be a State Representative for Minnesota's District 7A (Duluth, MN) and is now serving her 4th term. Her focus in the legislature is on health care reform and funding education, social insurance, and infrastructure. Legislative committees and commissions on which she serves include: Chair of Humans Services Finance, Health Finance, Taxes, Ways & Means, Redistricting, Great Lakes Commissioner and Tax Expenditure Commission. She has championed legislative efforts for legislative redistricting, extending enrollment in MinnesotaCare, automatic voter registration, eliminating non-compete agreements, creation of a health affordability board, reducing barriers for biosimilar drugs and bonding requests for local development projects. As Vice Chair of the Great Lakes Legislative Caucus and a member of the Great Lakes Commission, she has introduced and passed resolutions to investigate emerging contaminants of concern and potential damage they may cause to the Great Lakes and watershed.
In March 2022 Rep. Schultz announced that she would not seek re-election for the Minnesota Legislature. She is now running for Congress in the 8th Congressional District of Minnesota. A detailed description about her upbringing can be found at JenSchultzForCongress.com
She is the proud mother of two curious sons and her husband is a criminologist at the University of Minnesota Duluth. They reside in the Congdon neighborhood of Duluth.
Related Links:
Episode Sponsor Codes:
Our listeners get 10% off their first month at BetterHelp.com/sharon.