Live Life in Crescendo with Cynthia Covey Haller
Nov 16, 2022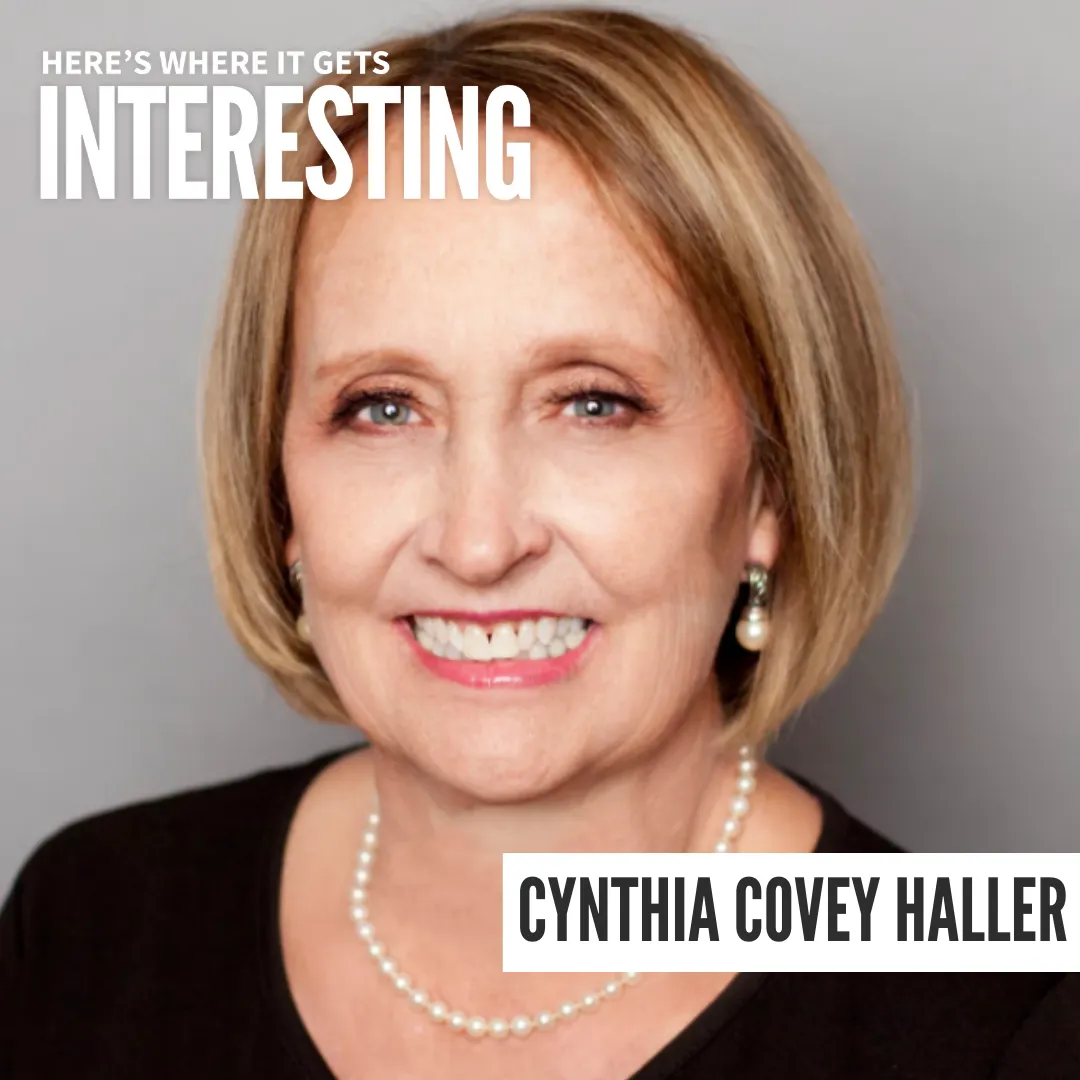 What does it mean to live life in crescendo? Sharon speaks with author Cynthia Covey Haller, who shares the mantra that her late father, Steven R. Covey, the author of The 7 Habits of Highly Effective People, aspired to during the last decade of his life. Cynthia expands on this concept, defining it as living life with the goal to keep learning, expanding, and growing with the knowledge that your most important work is always ahead of you.
Links to Full Episode:
About the Guest:
Cynthia Covey Haller is an author, teacher, speaker, and an active participant in her community. She has contributed to the writing of several books and articles, notably The 3rd Alternative by Stephen R. Covey, The 7 Habits of Highly Effective Teens and The 6 Most Important Decisions You'll Ever Make, both by Sean Covey. Cynthia has held multiple leadership positions in women's organizations, served as a PTSA president, an organizer for refugee aid and food pantry volunteer, and she is currently working with her husband, Kameron, as a service volunteer helping with employment needs. She graduated from Brigham Young University and lives with her family in Salt Lake City, Utah.
Related Links:
Episode Sponsor Codes: