Making Room for Women in National Security with Lindsay Rodman
Nov 29, 2021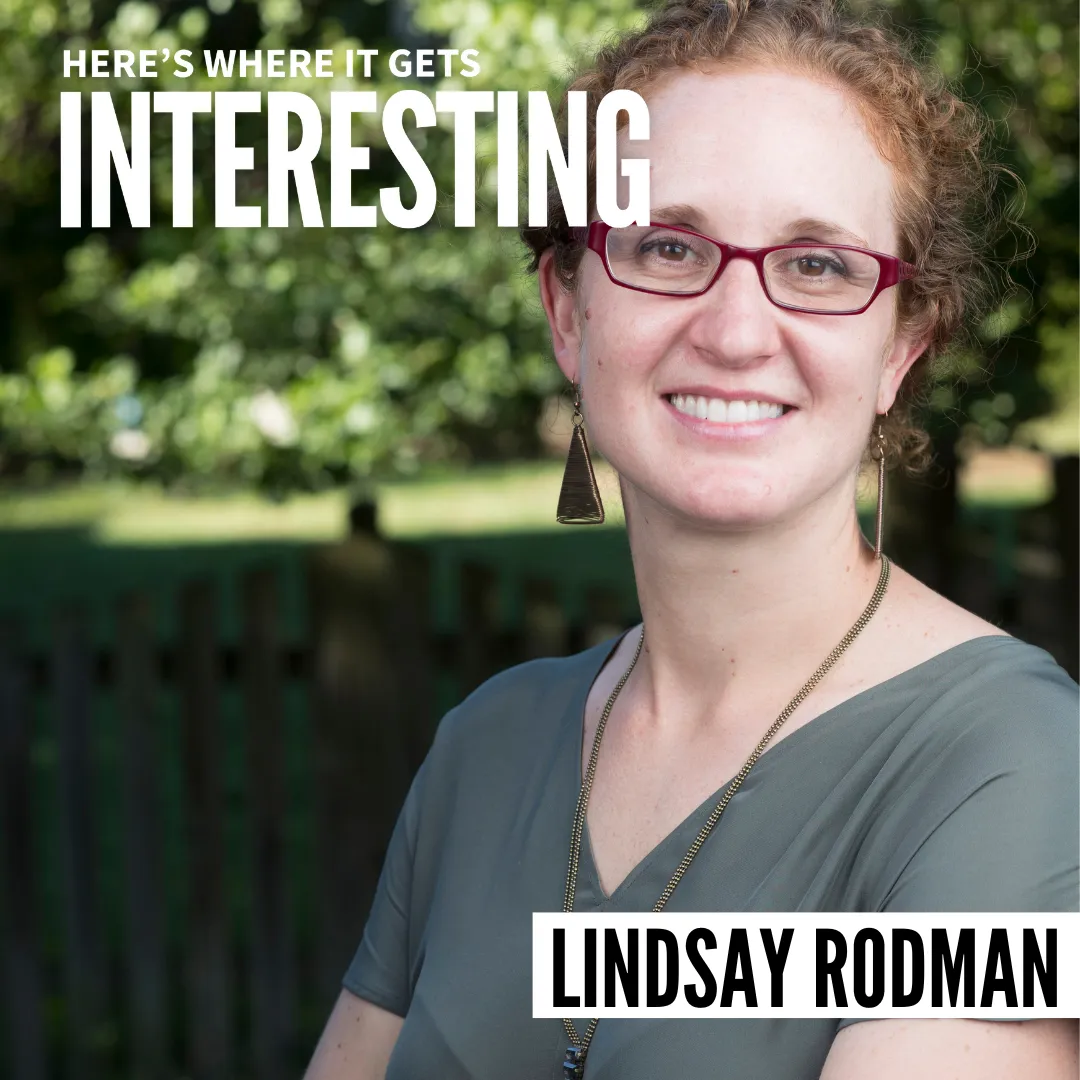 In this episode, Sharon sits down with Lindsay Rodman, Executive Director of The Leadership Council for Women in National Security, to discuss her diplomatic career in military service and national security. Lindsay Rodman is a Harvard Law School graduate and a United States Marine Corps veteran whose career in national security is distinguished by service in the military, White House, Pentagon, and more. Lindsay and Sharon discuss misconceptions of national security, cyber threats faced by the United States, life as a woman in the military, fostering inclusion in democracy, and breaking stigmas about veterans. Listen to learn what you can do to support American veterans, understand how national security contributes to your everyday comfort, and what effective national leadership looks like.
Links to Full Episode:
This Episode Will Teach You:
The role of national security in our everyday life

Making room at the table for women in national security

How stereotypes are damaging to veterans

Are China and Russia a threat to the United States?

Systematic struggles for women in the military

Differences between the civilian legal system and military legal system

What is the difference between the CIA and FBI?
3 Biggest Takeaways:
As a Harvard Law School graduate, Lindsay Rodman never saw herself comfortable with a legal career behind the desk at a law firm. Since childhood, Lindsay was intrigued by the world of national security, having grown up during the age of the Cold War and James Bond. Born out of a desire for adventure and public service, Lindsay joined the Marine Corps in pursuit of an education in National Security that she would later leverage for a prosperous civilian National Security career.

The average American knows little about the inner workings of the National Security community. Most people are aware of the CIA but would be surprised to learn that there are 17 unique agencies within the National Security community. Additionally, the National Security community involves people beyond the military and there are many National Security agents and contractors who sacrifice so much for the safety of America yet don't receive the same recognition. Despite what Hollywood may portray, careers in National Security do not always involve international spy missions. National Security is a vital component of the American way of life.

The subject of women in the military has come to a fever pitch in the national eye in recent years. While women have been legally permitted to serve in the military since 1948, systematic sexism has prevented a sense of camaraderie among male service member counterparts. Women, in fact, have a very strong commonality of experience in the military that men do yet both active duty military and American civilians assume otherwise. Lindsay shares from personal experience how there is a sense that women don't belong in the military even to this day, and that there is a lack of equality between men and women in active United States military service.
About the Guest:
Lindsay Rodman is the Executive Director of The Leadership Council for Women in National Security. Lindsay is a graduate of Harvard Law School, the Kennedy School, and Duke University. a graduate of DUKE and Harvard law. She began her career as an associate at Arnold & Porter LLP. She then joined the Marine Corps and served as a judge advocate for eight years on active duty in various assignments including deployment to Afghanistan, serving as Deputy Legal Counsel to the Chairman of the Joint Chiefs of Staff, and selection as a White House Fellow, placed at the National Security Council. Lindsay remains an officer in the U.S. Marine Corps Reserve. After transitioning into the Reserves, Lindsay became a political appointee in the Pentagon, serving first as the Special Assistant to the Under Secretary of Defense for Personnel & Readiness and then as the Senior Advisor, International Humanitarian Policy in the Office of the Under Secretary of Defense for Policy.
Related Links: