Persuaders as Meaning Makers with Anand Giridharadas
Nov 09, 2022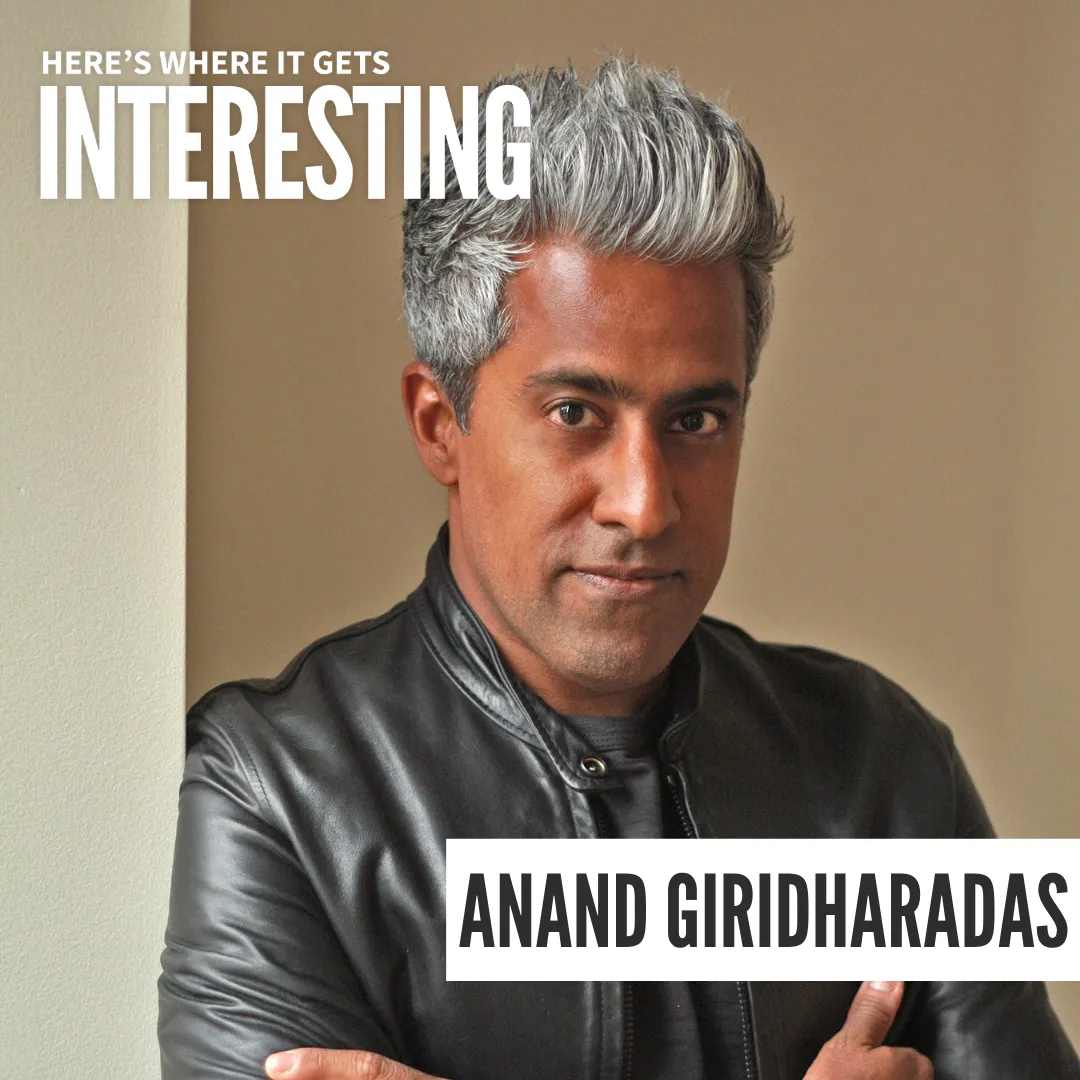 Changing our perspective about "lost causes" may be the exact thing we need to find true connection and repair our fractured relationships and communities. Joining Sharon today is author Anand Giridharadas. Anand's new book, The Persuaders, documents how people persuade others to change their minds and take action. Learn from Anand about how to move from a defeatist attitude of writing one another off.
Links to Full Episode:
About the Guest:
ANAND GIRIDHARADAS is the author of the international bestseller Winners Take All, The True American, and India Calling. A former foreign correspondent and columnist for The New York Times for more than a decade, he has also written for The New Yorker, The Atlantic, and Time, and is the publisher of the newsletter The.Ink. He is an on-air political analyst for MSNBC. He has received the Radcliffe Fellowship, the Porchlight Business Book of the Year Award, Harvard University's Outstanding Lifetime Achievement Award for Humanism in Culture, and the New York Public Library's Helen Bernstein Book Award for Excellence in Journalism. He lives in Brooklyn, New York.
Related Links:
Episode Sponsor Codes:
This episode is brought to you by BetterHelp. Give online therapy a try at

betterhelp.com/sharon

and get on your way to being your best self.