Shaved Heads and Stolen Lands
Jun 27, 2023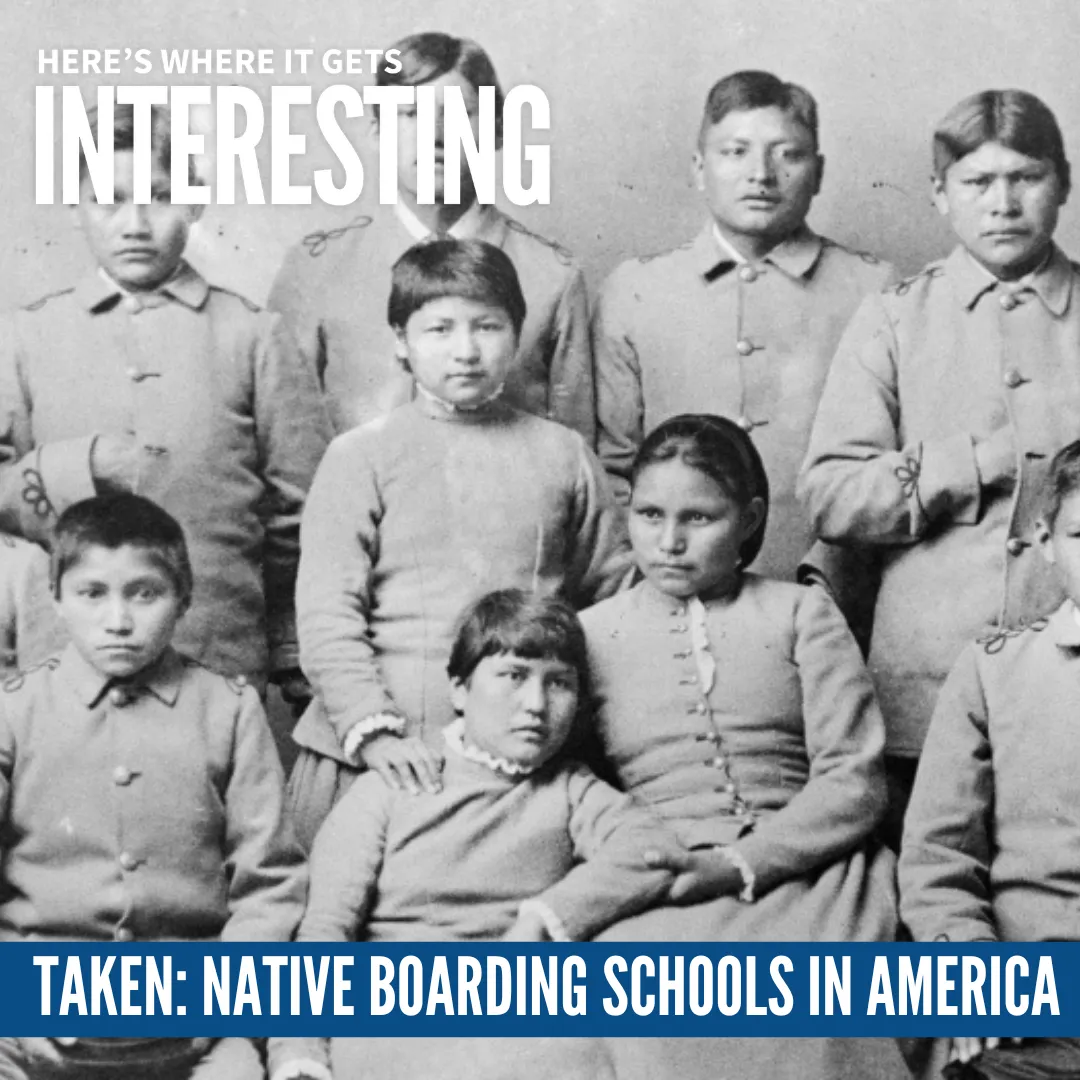 Richard Pratt's boarding schools for Native American children didn't just materialize out of thin air. The idea that it was the job of the government to try to assimilate Native Americans into European settler culture had been around since the first Europeans stepped foot onto North American soil. So today, let's jump back in time and connect the dots from the Constitution to forced education.
Hosted by: Sharon McMahon
Executive Producer: Heather Jackson
Audio Producer: Jenny Snyder
Written and researched by: Heather Jackson, Amy Watkin, Mandy Reid, and KariMarisa Anton
Thank you to our guest K. Tsiannina Lomawaima and some of the music in this episode was composed by indigenous composer R. Carlos Nakai.
Links to Full Episode:
About Our Expert:
Tsianina Lomawaima (Mvskoke / Creek Nation descent), scholar of Indigenous studies, is retired from the professoriate where she served as faculty at the University of Washington (1988-1994), the University of Arizona (1994-2014), and Arizona State University (2014-2020). She is a member of the American Academy of Arts & Sciences and the National Academy of Education. Her scholarship on the federal off-reservation boarding school system is rooted in the experiences of her father, Curtis Thorpe Carr, a survivor of Chilocco Indian Agricultural School in Oklahoma, where he was enrolled from 1927 to 1935. Relevant publications include the 2018 special issue of JAIE (Journal of American Indian Education) "Native American Boarding School Stories" Vol. 57 #1; "To Remain an Indian": Lessons for democracy from a century of Native American education (2006; with Teresa McCarty); Away from home: American Indian boarding school experiences (2000; with Margaret Archuleta and Brenda Child); and They Called it Prairie Light: The Story of Chilocco Indian School (1994).
Related Links:
Episode Sponsor Codes:
Simplify your routine and amplify your impact with the brand new skincare line that's Bigger Than Beauty. Get 20% off your first order at ThriveCausemetics.com/BTBSHARON