The Constitution in Jeopardy with Russ Feingold
Jul 21, 2023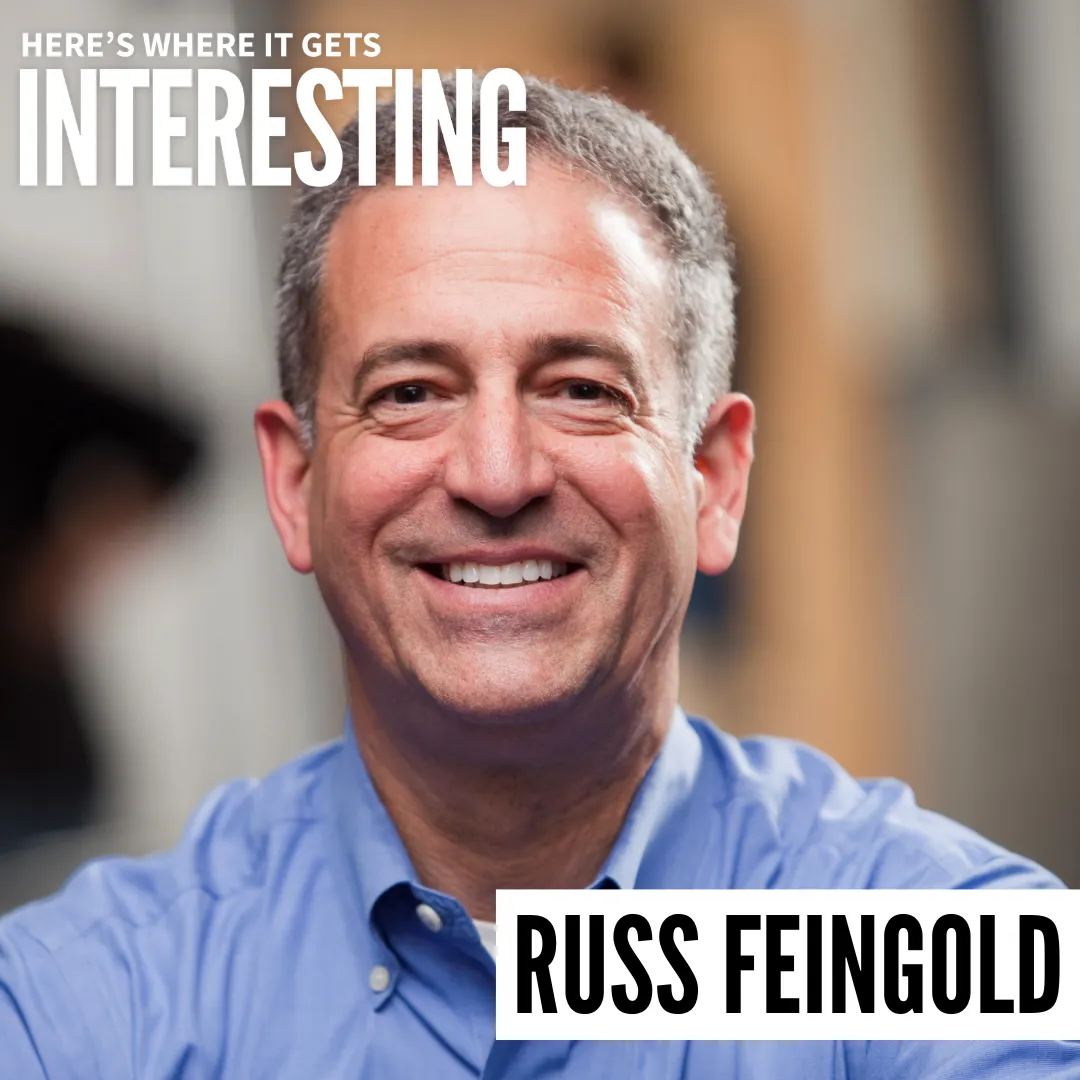 So you've heard of a Constitutional Amendment, but do you ever wonder how else we could update the Constitution? Sharon welcomes former Senator Russ Feingold to the show. Russ is a three-term senator from Wisconsin and his new book, The Constitution in Jeopardy, he talks about Constitutional evolution; how the framers built in mechanisms to change it when necessary. One of those mechanisms is the Constitutional Convention–a convention that the United States has never held. What might a convention change, and what are the dangers of it? Could a convention gut the Constitution and threaten democracy? What would a productive and successful Constitutional Convention look like?
Special thanks to our guest, Russ Feingold, for joining us today. You can order a copy of The Constitution in Jeopardy here.
Hosted by: Sharon McMahon
Guest: Russ Feingold
Executive Producer: Heather Jackson
Audio Producer: Jenny Snyder
Links to Full Episode:
About the Guest:
As a lawmaker, diplomat, attorney, and professor, Russ Feingold has devoted his career to protecting the Constitution's bedrock guarantees. Serving nearly two decades in the United States Senate, Feingold was the only senator to vote against the Patriot Act, citing civil liberty concerns, and cosponsored the Bipartisan Campaign Reform Act (McCain-Feingold Act), the most important campaign finance reform in decades. He sat on the Senate Judiciary Committee and chaired its Sub-committee on the Constitution.
Feingold has also served as a U.S. special envoy and taught at Stanford, Harvard, Yale, and Marquette Law Schools. He is now president of the American Constitution Society, the nation's leading progressive legal organization, and an affiliated scholar of the Stanford Constitutional Law Center. He is a recipient of the John F. Kennedy Profile in Courage Award. His previous book, While America Sleeps: a Wake-up Call for the Post-9/11 Era, was a New York Times bestseller.
Related Links:
Episode Sponsor Codes:
If you're thinking of starting therapy, give BetterHelp a try. Visit

BetterHelp.com/sharon

today to get 10% off your first month.