The DNA of America with David Rubenstein
Nov 10, 2021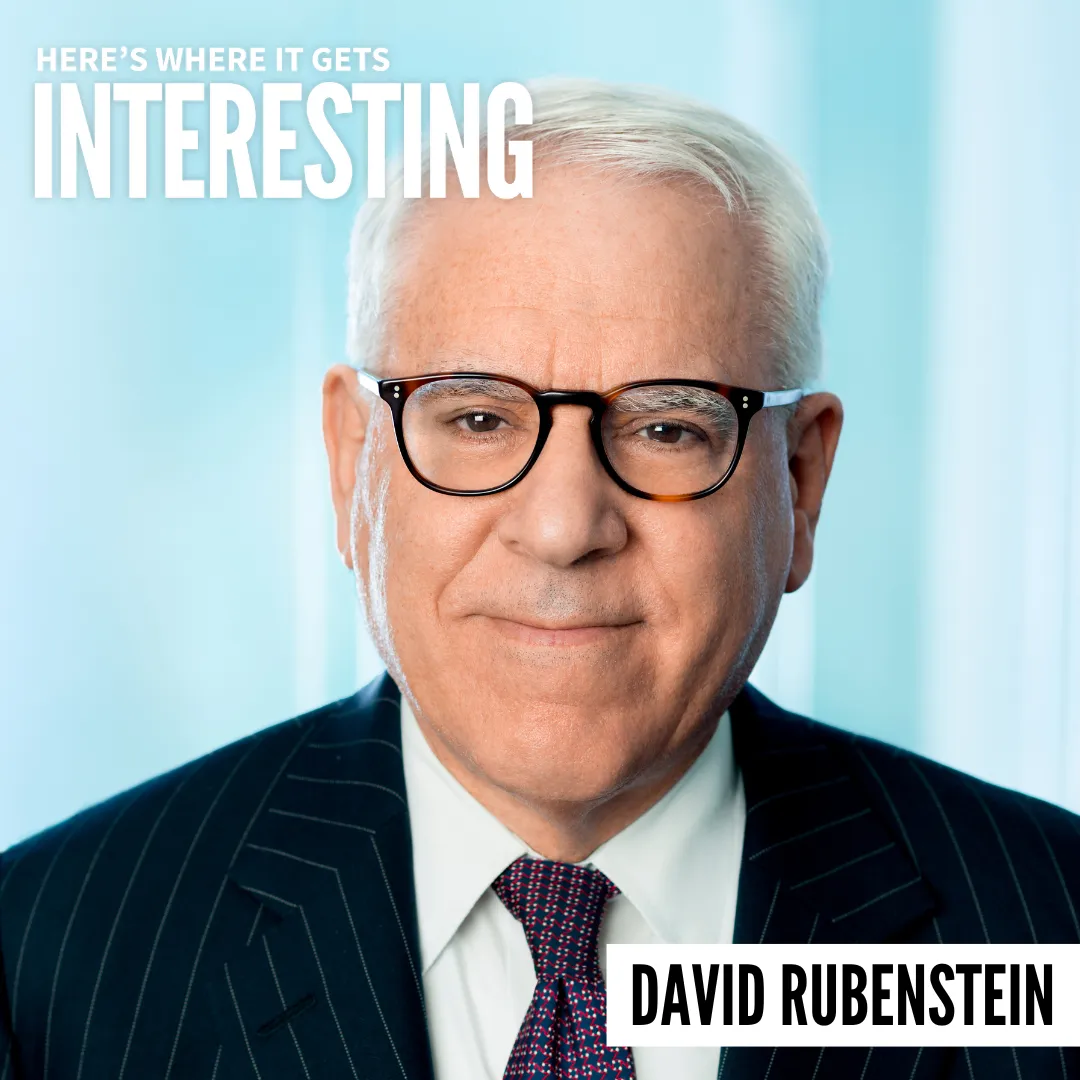 In this episode, Sharon is joined by David Rubenstein, successful businessman, philanthropist, and lover of American history. Sharon and David discuss the core beliefs that make up America's DNA as mentioned in David's most recent book "The American Experiment." David shares tips for becoming a better leader and reminds us of the importance of giving back to our communities. As well, David explains how he acquired multiple original copies of some of the most famous historical documents in the world (Oh hello, Declaration of Independence). Join David and Sharon as they unpack everything that makes America, America and provide a look ahead into a brighter American Dream.
Link to Full Episode:
This Episode Will Teach You:
What's inside David Rubenstein's "The American Experiment"

What is in America's DNA

How David has original copies of historical documents

How David helped restore national monuments and memorials

Importance of giving back to your country

How to be a better leader and the importance of reading

Biggest takeaways from "American Experiment"

How the American Dream has evolved
3 Biggest Takeaways:
David Rubenstein explains the premise of his latest book "The American Experiment," which provides readers a look into America's DNA and how we have strived - and at times, failed - to live up to it as a country. David explains that our country's DNA is made up of core beliefs such as the belief in the American dream, diversity and separation of powers, to name a few. Sharon and David discuss how America has fallen short of these core values.

David shares his love for history and explains how he has come to own some of the most quintessential documents in American history. As well, Sharon questions David about his involvement in the Giving Pledge, which opens up the conversation to giving back to one's country. David finds it extremely important to give back his time and money to causes he is passionate about, such as historical preservation, medical research and education.

Lastly, David shares advice for becoming a better leader and explains why most leaders are also avid readers. Then, Sharon and David discuss the American Dream. At the time of its creation, the idea of the American Dream revolved around pulling oneself out of a lowly position and gaining political and economic power. David reveals that the American Dream is ever-evolving and, now, it focuses more on helping others and bettering one's community. David also shares his hopes for a greater emphasis on diversity and inclusion in the American Dream.
About the Guest:
David Rubenstein is a Co-Founder and Co-Chairman of The Carlyle Group, one of the world's largest and most successful private investment firms. He is the host of his own talk show, a board member for multiple cultural and educational institutions and a signer of the Giving Pledge. His most recent book, "The American Experiment" explores the inspiring story of America as a grand experiment in democracy.
Related Links: