The Evolution of Independent Journalism with Emma Jade
Apr 01, 2022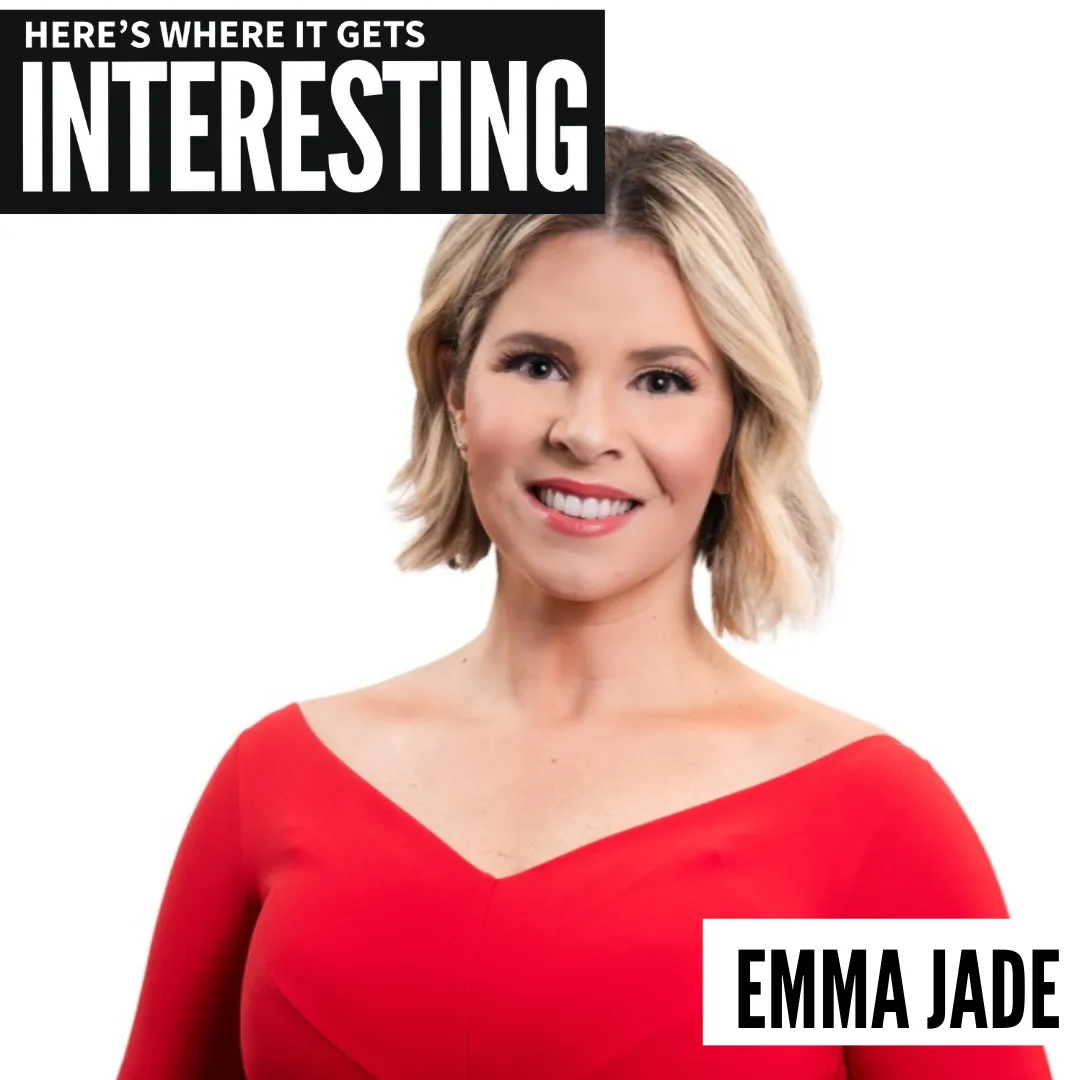 After working hard for a successful career in traditional television journalism, 7-time Emmy Award winning news anchorEmma Jade realized that she wanted better balance between her work and family. This led her to explore new ways to communicate the news to others, specifically mothers. She created her own daily newscast from her home, Momcast, and now curates news on her independent social media platforms. Sharon and Emma ponder the future of independent journalism, and what having freedom from corporate rules and interests might mean for how news is shared–the pros and the cons.
Links to Full Episode:
About the Guest:
Emma Jade is a 7-time Emmy Award winning news anchor with over a decade in the industry. She began her career in the city that never sleeps, New York, as an associate producer at ABC News' Primetime. From there, she flew across the globe with NBC Universal to cover the 2008 Beijing Summer Olympic Games, later earning her first Emmy Award for the coverage. From Beijing to Idaho, Emma began working as an anchor and reporter at KIFI, the ABC affiliate in Idaho Falls. In 2010, she was asked to join the NBC team again for the Vancouver Winter Olympics. After two years of freezing temperatures in Idaho Falls, she married the love of her life and moved to Phoenix to join NBC's 12 News. At 12 News, Emma covered the London and Sochi Olympic Games, three consecutive Golden Globe Awards, The Voice red carpet, and took on a special project as a behind-the-scenes reporter at the Today Show.
Emma decided to step back from her main anchor position at 12 News to spend more time with her four children! She created her own daily newscast from home for busy moms called Momcast. You can catch her on all social media platforms and on NBC 12 News as a contributing anchor for Today in AZ.
Related Links:
Episode Sponsor Codes: