The Immoral Choices of Rogues with Patrick Radden Keefe
Jun 20, 2022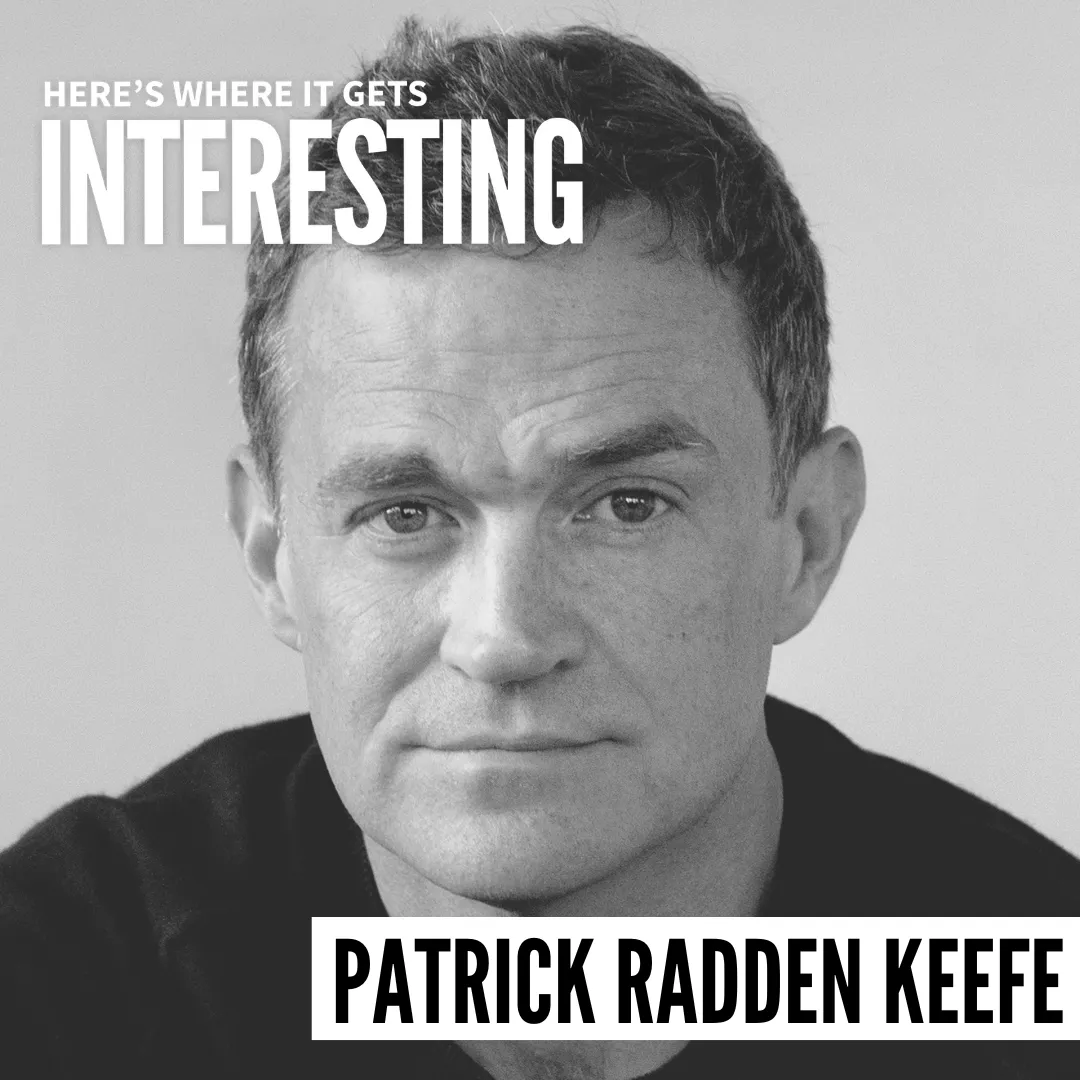 In this episode, Sharon is joined by writer and author Patrick Radden Keefe, whose new book, Rogues, tells twelve stories of people with big personalities–the grifters, the rebels, the crooks, the crime families, and the people who don't play by the rules. Patrick talks about how he researches his larger-than-life stories, and gives us a few teasers, like what it was like to interview a woman who is in the Witness Protection Program after testifying against her own brother, and how deeply he dove into the world of wine fraud and revenge. Patrick is fascinated by the choices people make, and what it takes to get inside their minds where they justify their actions, and perhaps even consider themselves the hero of their own stories.
Links to Full Episode:
About the Guest:
PATRICK RADDEN KEEFE is a staff writer at The New Yorker and the author of the New York Times bestsellers Empire of Pain, winner of the 2021 Baillie Gifford Prize, and Say Nothing: A True Story of Murder and Memory in Northern Ireland, which received the National Book Critics Circle Award for Nonfiction, was selected as one of the ten best books of 2019 by The New York Times Book Review, The Washington Post, the Chicago Tribune and The Wall Street Journal, and was named one of the "10 Best Nonfiction Books of the Decade" by Entertainment Weekly. His previous books are The Snakehead and Chatter. His work has been recognized with a Guggenheim Fellowship, the National Magazine Award for Feature Writing and the Orwell Prize for Political Writing. He is also the creator and host of the eight-part podcast Wind of Change.
Related Links:
Episode Sponsor Codes: