The Lightness of Choosing Peace with Barb Schmidt
May 27, 2022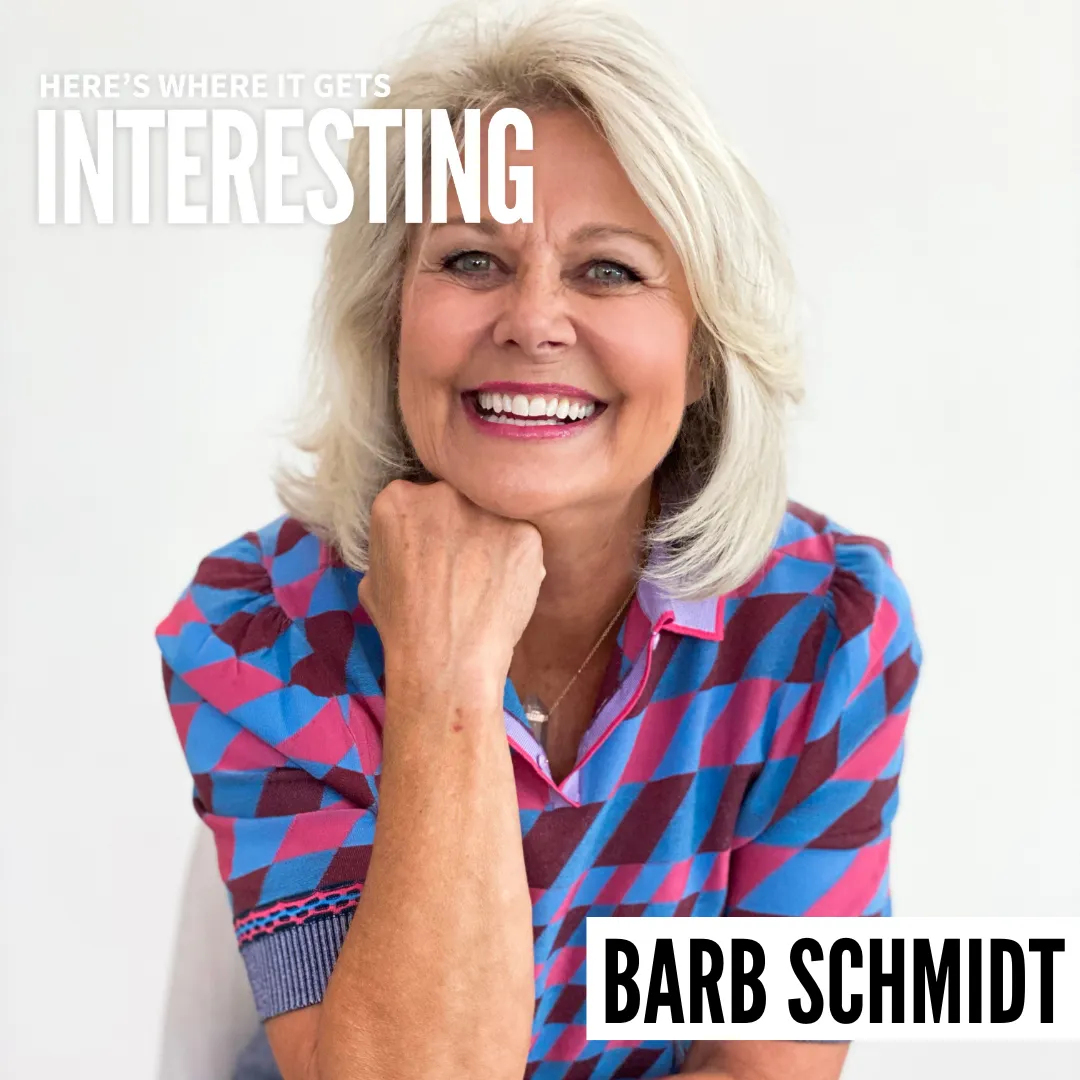 You may recognize her smile, or you've seen her sharing joy on social media while holding up inspirational and motivating advice. "Peaceful Barb" joins us today with a message: choose to write yourself a good story. Barb and Sharon talk about ways we can feel less overwhelmed by the news and negativity, and be more confident with being ourselves (the world needs YOU, not a duplicate of someone else!). Barb also shares how she likes to combat repetitive negative thinking. There's no use in wasting our precious, finite energy on negative things that, ultimately, aren't going to help us live the lives we want to live. Instead, Barb champions getting to know ourselves well enough that we can make wise decisions and recognize our stressors in the moment so we can know our next step forward. That next step is important, and while it isn't feasible for most of us to lighten the suffering of many, we can choose to use stressful moments to ease the suffering of someone around us with a smile, a positive thought, or a simple action.
Links to Full Episode:
About the Guest:
Barb Schmidt is a meditation teacher, author, mindfulness activist, and the cofounder of Peaceful Mind Peaceful Life.
A practitioner of mindfulness and meditation for over 37 years, Barb is the author of the internationally bestselling book The Practice: Simple Tools for Managing Stress, Finding Inner Peace, and Uncovering Happiness.
In 2011, Barb, with her daughter Michelle Maros, co-founded the non-profit Peaceful Mind Peaceful Life with the mission to further inner peace and bring mindfulness teachings to the global community. Across all social media platforms Peaceful Mind Peaceful Life has over 8 million followers inspiring people to love who they are and have the courage to live the life of their dreams.
Currently, Barb teaches regular mindfulness and meditation workshops at Boca Raton Regional Hospital as part of the Peaceful Mind Peaceful Life Wellness Series, for nurses, staff, and the community. Barb co-founded the "Health First" initiative at the Florida Atlantic University Medical School, which provides medical students with tools for taking care of their own mental and physical health.
Barb is passionate about mentoring the next generation of leaders. The Barb Schmidt Fellowship for Cultivating Community Involvement, Activism, and Social Change at Florida Atlantic University aims to provide high school student leaders with a platform to develop the skills and knowledge needed to initiate, execute, and sustain a social movement.
She has presented workshops for over a decade at Florida Atlantic University as part of the Peace, Justice & Human Rights Initiative. Barb has created and led programs teaching mindfulness at Nova Southeastern University, and in local childhood development centers, high schools, universities, college athletic programs, and transitional programs for young adults with autism.
Barb's deepest desire is that people love, accept, and trust themselves completely, knowing that this inner confidence and strength will lead to a world of peace and love.
Related Links: