The Man Who Named a Bluebird After Me with Carlos Whittaker
Jul 17, 2021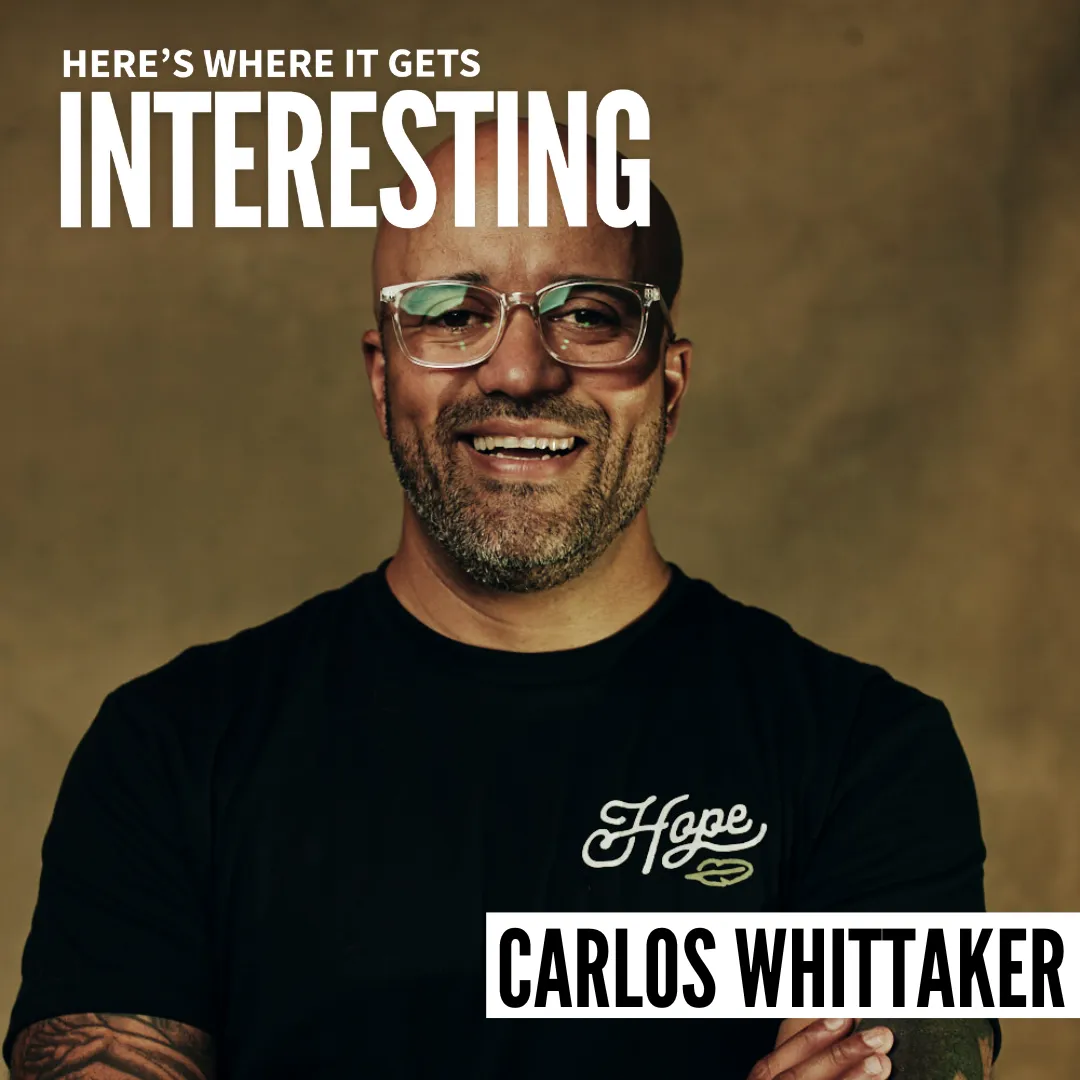 In this episode, Sharon meets with her dear friend and bestselling author Carlos Whittaker to discuss how to let go of fear and change the world in a positive way. In an era of social media and 'cancel culture,' it seems more daunting than ever to pursue a cause or passion. Whether it's fear of public backlash or the intimidation that comes with comparison to other world-changers on social media, Carlos and Sharon explore how to take a risk in order to rescue the world. Carlos offers listeners practical advice on how to identify, expel and replace the lies we believe about ourselves with truth. Heartfelt, entertaining, and authentic, this episode is for everyone - because we are all responsible for changing the world.
Link to Full Episode:
This Episode Will Teach You:
Practical ways to make a positive change in the world.

How to uncover the lies that hold you back from doing good.

How to replace lies with truth.

How to

actually

believe truth about yourself.

How to pursue your passions in 'cancel culture' .

The importance of your individual passions
3 Biggest Takeaways:
We all believe lies about ourselves that delay or even disable us from making a positive change in the world. We find ourselves agreeing with lies such as,

I am not smart enough, I am not good enough, I am not a leader

. In this episode, Carlos shares how we can uncover the lies that are holding us back. By speaking truth over ourselves or surrounding ourselves with people who will speak truth for us, we are able to replace lies with truth and feel capable of pursuing our passions.

Sharon and Carlos agree that in order to rescue the world, we must be okay with taking a risk. Carlos says that a passion must weigh heavier on our hearts than the fear of losing something we already have. Fear of backlash in the era of 'cancel culture' is

real

, but having the grit to persevere is the key to

real

change

.

Our passions are

our passions

. Just because you are passionate about something does not mean that everyone else has to be. The same is true the other way around: Just because someone else is passionate about something does not mean that you have to be all-in for that cause either. We all have specific passions for a reason, and it is our responsibility to act on them.
About the Guest:
Carlos Whittaker is a bestselling author, world-renowned speaker and podcast host. Carlos has a passion for injecting hope into the lives of others. His books, keynotes and podcasts teach people how to get rid of what is holding them back and unlock the full, world-changing potential of their lives. Additionally, Carlos is a People's Choice Award winner, former recording artist, husband of his wife Heather, and dad of his three children.
Related Links: