The Myth of Educational Reform with Dr. Bettina Love
Sep 06, 2023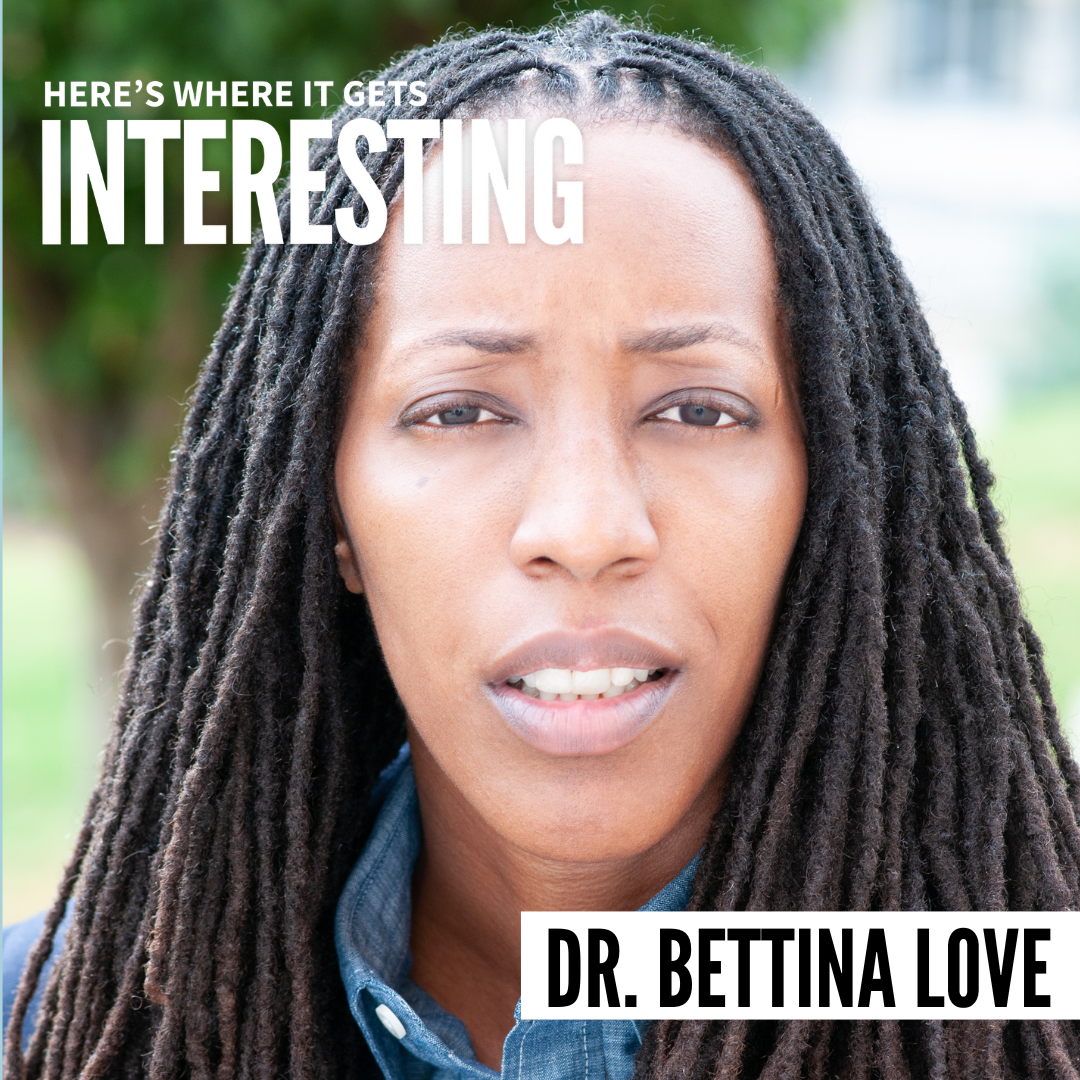 On today's episode of Here's Where It Gets Interesting, we're discussing all things public schools: The good, the bad, and the controversial. Joining Sharon is Dr. Bettina Love, Professor at Teachers College, Columbia University who has a new book out: Punished for Dreaming. Between chronic school underfunding, pressure placed on standardized testing, the devaluing of educators, teacher burnout, and a list of ongoing systemic challenges, many agree that something needs to change in the school system. The word "reform" is bandied about, but what does "reform" actually mean? And how do school segregation issues – past and present – show up, and impact education for generations to come?
Special thanks to our guest, Dr. Bettina L. Love, for joining us today.
Links to Full Episode
:
About the Guest:
Dr. Bettina L. Love is the William F. Russell Professor at Teachers College, Columbia University and the bestselling author of We Want To Do More Than Survive. In 2022, the Kennedy Center named Dr. Love one of the Next 50 Leaders making the world more inspired, inclusive, and compassionate. A co-founder of the Abolitionist Teaching Network (ATN), whose mission is to develop and support teachers and parents fighting injustice within their schools and communities, they have granted over $250,000 to abolitionists around the country. She is also a founding member of the Task Force that launched the program In Her Hands, distributing more than $15 million to Black women living in Georgia. In Her Hands is one of the largest guaranteed income pilot programs in the U.S. Dr. Love is a sought-after public speaker on a range of topics, including abolitionist teaching, anti-racism, Hip Hop education, Black girlhood, queer youth, educational reparations, and art-based education to foster youth civic engagement. In 2018, she was granted a resolution by Georgia's House of Representatives for her impact on the field of education.
Related Links:
Episode Sponsor Codes
: