The Value of Building Civic Friendships with Dr. Kerry Sautner
Jun 12, 2023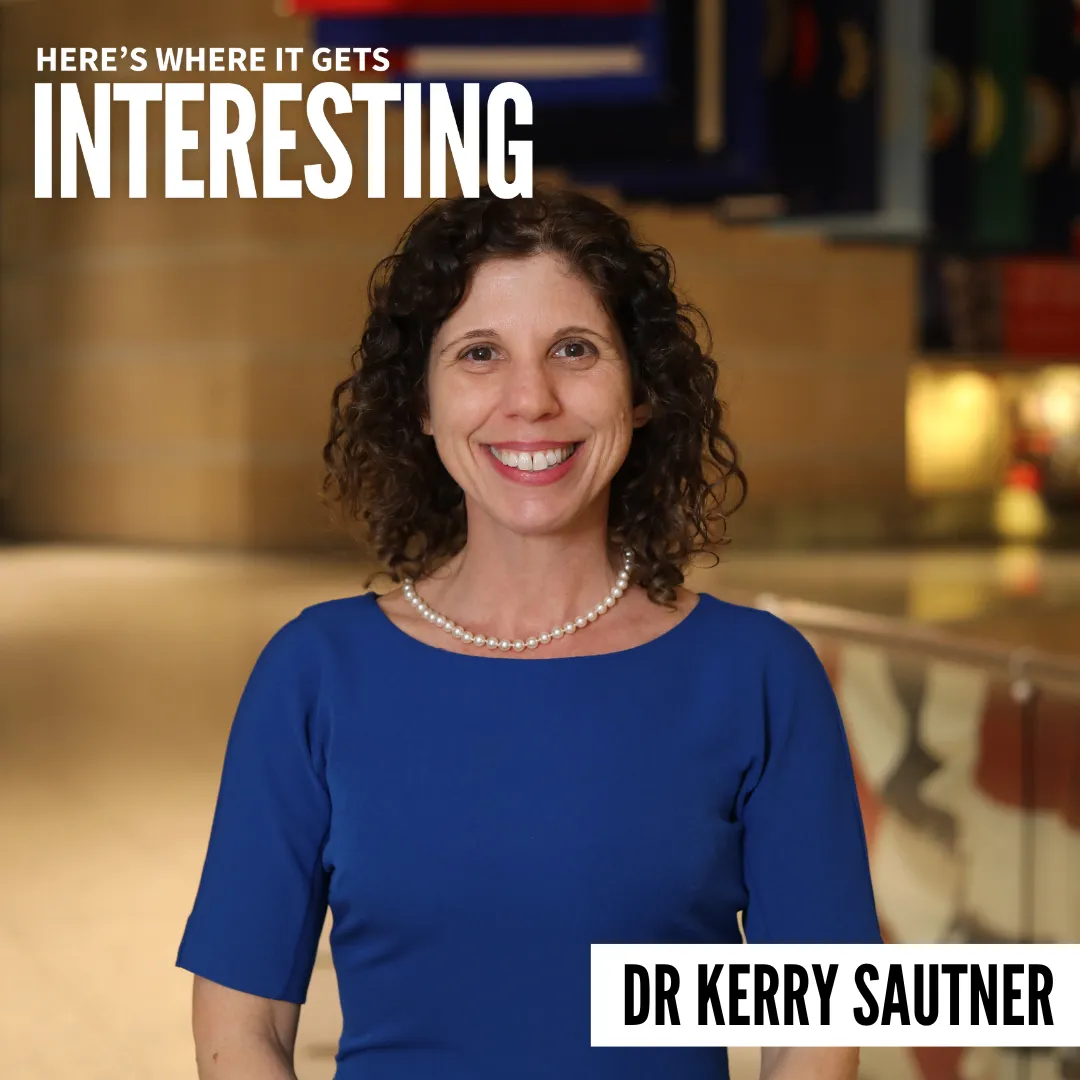 What is the foundation of a democracy? Sharon welcomes guest Dr. Kerry Sautner, the chief learning officer at the National Constitution Center. Kerry and Sharon talk about civic education, and how it can be a building block –but just as important as learning from our past is learning how to communicate and collaborate in the present. Join us to learn more about the National Constitution Center, and the value of civic friendships and access to America's full history.
Special thanks to our guest, Dr. Kerry Sautner, for joining us today.
Hosted by: Sharon McMahon
Guest: Dr. Kerry Sautner
Executive Producer: Heather Jackson
Audio Producer: Jenny Snyder


Links to Full Episode:
About the Guest:
Dr. Kerry Sautner, Ed.D., is the chief learning officer at the National Constitution Center. In her role, she holds the strategic and operational responsibility for developing and implementing in-person and digital initiatives for educational products onsite, off-site, and online. She is responsible for daily museum operations and national educational initiatives, and is a lead voice in strategic planning, budgeting, and decision-making. She also leads the development of interactive programs for students, teachers, and the public; theatrical productions; educational tools; and standards-based classroom materials available onsite and online.
Before joining the Center in 2005, Dr. Sautner worked in programs, training, and program development at the Franklin Institute in Philadelphia. She also served as an adjunct professor of education at Drexel University and the University of Pennsylvania. Her academic writings have appeared in the Journal of Museum Education.
Dr. Sautner obtained her doctorate in education leadership and management from Drexel University, her master's degree in education from Drexel University, and a bachelor's degree in biology and marine science from Rutgers University. She is the vice president of the school board of the Lower Merion School District and serves as a member of the Forum of Executive Women, on the American Bar Association Cornerstones Commission, and as treasurer of the board of National History Day Philly.
Related Links:
Episode Sponsor Codes:
If you're thinking of starting therapy, give BetterHelp a try. Visit

BetterHelp.com/sharon

today to get 10% off your first month.

Get salon-worthy nails at-home with Olive & June. Visit

OliveandJune.com/SHARON

for 20% off your first Olive and June System!