The Woman They Could Not Silence with Kate Moore
Oct 29, 2021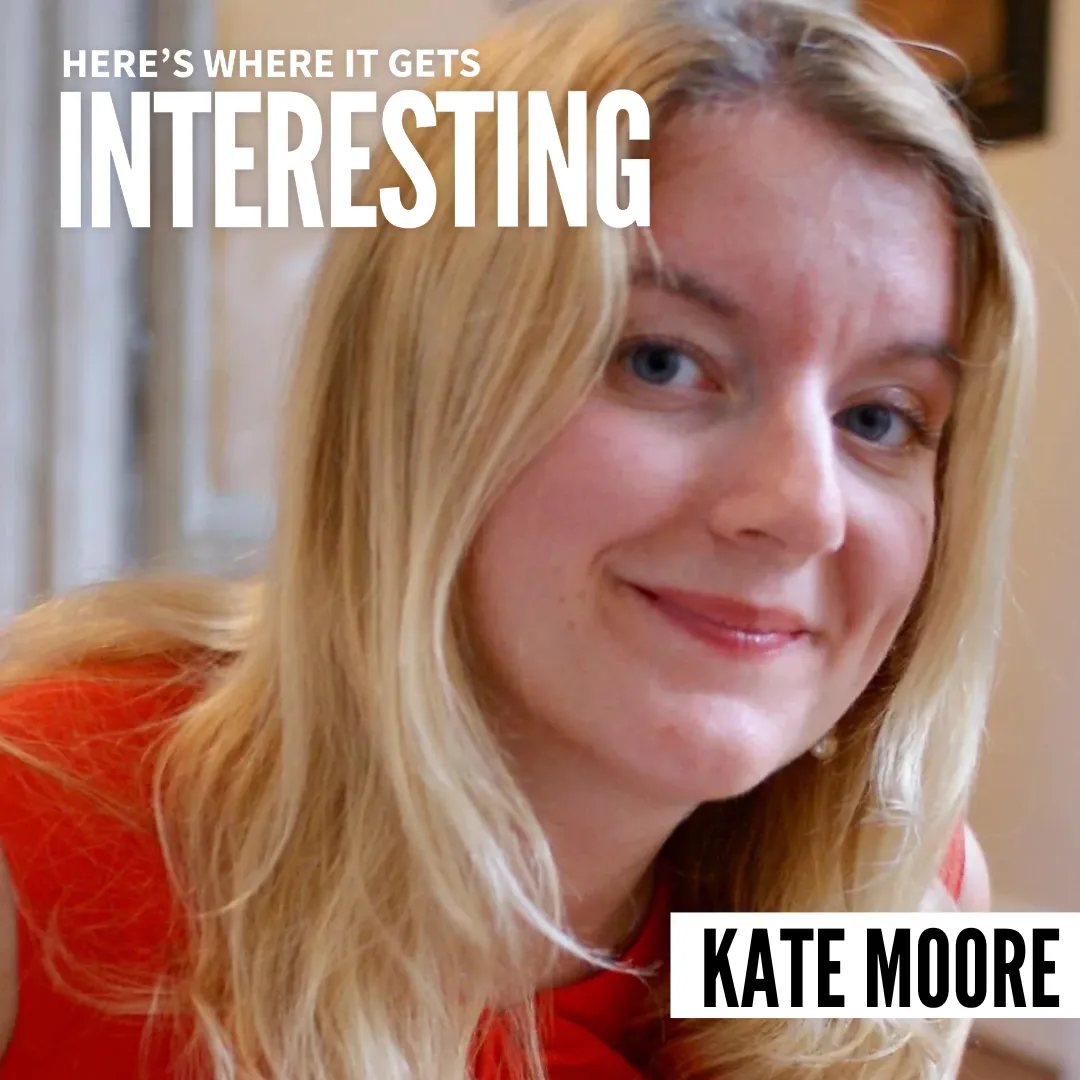 Imagine being committed to an insane asylum, simply for disagreeing with your spouse. Seems ridiculous, right? Today, Sharon interviews author Kate Moore about her latest book, The Woman They Could Not Silence. Kate and Sharon uncover the shocking details of the life of Elizabeth Packard who was admitted to an insane asylum by her husband for just that: simply disagreeing with him. Elizabeth not only witnessed many horrors in the asylum, but she also realized many other women were admitted by their husbands without any evidence of insanity. The craziest part? In 19th-century Illinois, this was completely legal! Elizabeth knew something had to be done, and with courage and resilience, she refused to be silent. Join Kate and Sharon as they unpack the remarkable work of Elizabeth Packard and how she used her voice to fight for Women's Rights.
Links to Full Episode:
This Episode Will Teach You:
Why Elizabeth Packard was the Woman They Could Not Silence

How Elizabeth was admitted to asylum for only disagreeing with her husband

Coverture

What it was like inside an insane asylum in the 19th Century

How Elizabeth lobbied for Women's Rights

Why Elizabeth was successful

How Kate chooses historical stories to write about

Kate's inspiration behind The Woman They Could Not Silence
3 Biggest Takeaways:
Kate Moore describes to Sharon her latest book, The Woman They Could Not Silence. The book takes readers back to 19th-century Illinois where Elizabeth Packard, a housewife and mother of six, finds herself abruptly admitted to an insane asylum by her husband because she disagreed with him. While in the asylum, Elizabeth came to realize how many women were admitted to the asylum by their husbands without any evidence of insanity. Kate explains the idea of coverture, a law that claims married women have no civic identity outside of their husbands, and talks about how coverture stripped Elizabeth - as well as all married women - of their liberties.

Elizabeth witnessed horror, abuse and degradation during the years she was in the asylum. Sometimes when women did not want to submit to a doctor, they were surgically operated on in hopes of making them more emotionally stable. Elizabeth began keeping secret journals that encapsulated her experiences in the asylum. When Elizabeth gained her freedom from the asylum, she used her journals to lobby politicians and advocate for women's rights.

Sharon and Kate discuss the pragmatic steps and the gradual process that must unravel for real change to happen. Elizabeth's journey to gain her rights took 9 years. Kate praises Elizabeth's resiliency and the unshakeable faith she had in herself. In Kate's most recent novels, she highlights courageous women who advocated for their rights with dignity. Kate also talks about her research process for her books and the shocking facts she uncovers in the process.
About the Guest:
Kate Moore is the New York Times bestselling author of The Radium Girls, which won the 2017 Goodreads Choice Award for Best History. Kate's most recent book, The Woman They Could Not Silence, has been featured on USA Today and TIME.com.
Related Links: