Viewing Earth from Space with Ellen Ochoa
Mar 10, 2023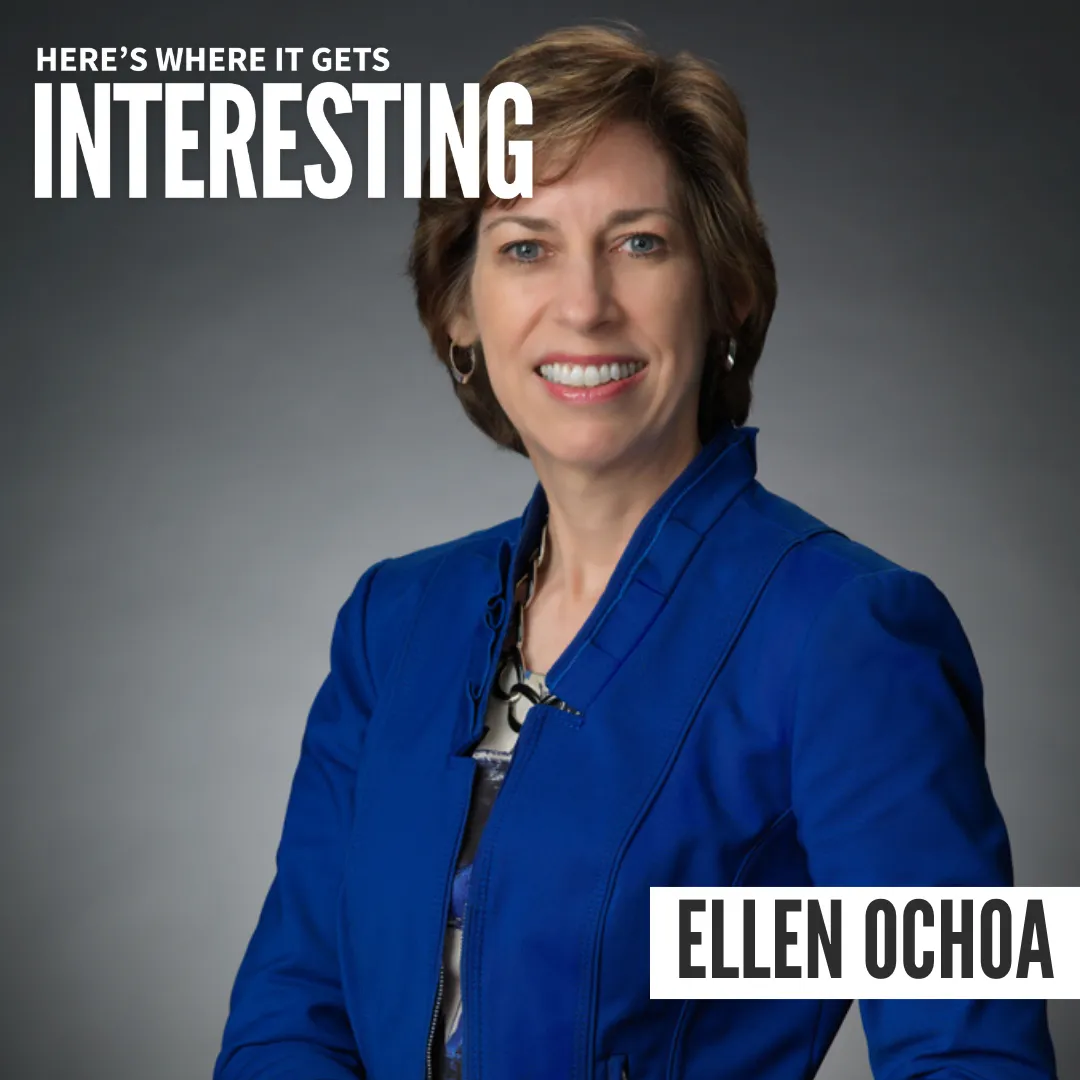 She was the first Hispanic woman who went to space, and today Dr. Ellen Ochoa spoke with Sharon about her time and experience working with NASA. Ellen flew in space on four different occasions, and after her career as an active astronaut, she became the director of the Johnson Space Center. Listen in to Ellen's story, and why, in her retirement from NASA, she continues to encourage women, Hispanics, and other underrepresented groups to pursue leadership and STEAM roles. Thank you to our guest, Dr. Ellen Ochoa.
Hosted by: Sharon McMahon
Guest: Dr. Ellen Ochoa
Executive Producer: Heather Jackson
Audio Producer: Jenny Snyder
Researcher: Valerie Hoback
Links to Full Episode:
About the Guest:
Dr. Ellen Ochoa, a veteran astronaut, was the 11th director of the Johnson Space Center. She was JSC's first Hispanic director, and its second female director. Her previous management roles include Deputy Center Director and Director of Flight Crew Operations.
Ochoa joined NASA in 1988 as a research engineer at Ames Research Center and moved to Johnson Space Center in 1990 when she was selected as an astronaut. She became the first Hispanic woman to go to space when she served on the nine-day STS-56 mission aboard the space shuttle Discovery in 1993. She has flown in space four times, including STS-66, STS-96 and STS-110, logging nearly 1,000 hours in orbit.
Born in California, Ochoa earned a bachelor's degree in physics from San Diego State University and a master's degree and doctorate in electrical engineering from Stanford University. As a research engineer at Sandia National Laboratories and NASA Ames Research Center, Ochoa investigated optical systems for performing information processing. She is a co-inventor on three patents and author of several technical papers.
Ochoa has been recognized with NASA's highest award, the Distinguished Service Medal, and the Presidential Distinguished Rank Award for senior executives in the federal government. She has received many other awards and is especially honored to have six schools named for her. She is a Fellow of the American Association for the Advancement of Science (AAAS) and the American Institute of Aeronautics and Astronautics (AIAA), serves on several boards, and chairs the Nomination Evaluation Committee for the National Medal of Technology and Innovation. She is married to Coe Miles, an intellectual property attorney. They have two sons.
Related Links:
Episode Sponsor Codes:
Right now, you can get 15% off your first order when you visit thrivecausemetics.com/SHARON.