What an Owl Knows with Jennifer Ackerman
Sep 20, 2023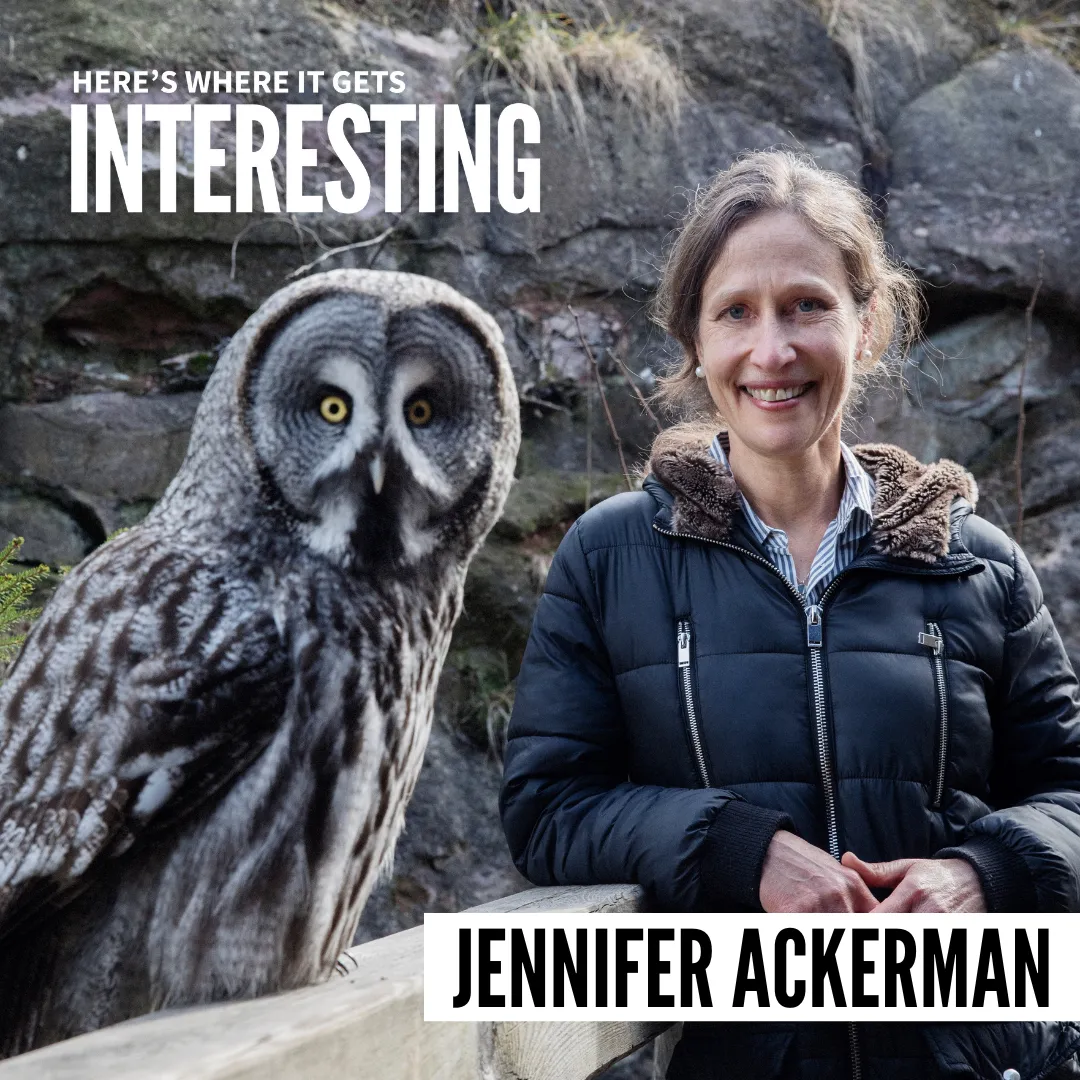 Owls have often been a symbol of knowledge and wisdom, but what does an owl truly know? Joining Sharon today is Jennifer Ackerman who has written a new book titled, What an Owl Knows, to discuss some new, rich scientific discoveries about these captivating and intriguing birds. In a conversation both kids and adults can enjoy, Jennifer shines a light on the 260+ species of owls, to understand the depth and complexities of these enchanting creatures. If you have ever wondered about their uniquely sophisticated communication sounds and family dynamics, or questioned how their brains work, this episode is for you.
Special thanks to our guest, Jennifer Ackerman, for joining us today.
Links to Full Episode
:
About the Guest:
Jennifer Ackerman has been writing about science and nature for more than three decades. Her previous book, The Bird Way: A New Look at How Birds Talk, Work, Play, Parent, and Think, was a finalist for the PEN/E.O. Wilson Literary Science Writing Award. Her New York Times bestselling book, The Genius of Birds, has been translated into 25 languages and was named one of the best nonfiction books of 2016 by the Wall Street Journal, a Best Science Book by NPR's Science Friday and a Nature Book of the Year by the London Sunday Times.
Ackerman's articles and essays have appeared in National Geographic, The New York Times Magazine, Scientific American, and many other publications. She is the recipient of numerous awards and fellowships, including a National Endowment for the Arts Literature Fellowship in Nonfiction, a Bunting Fellowship, and a grant from the Alfred P. Sloan Foundation.


Related Links:
Episode Sponsor Codes
: