Why We Love the Things We Love with Aaron Ahuvia
Jun 13, 2022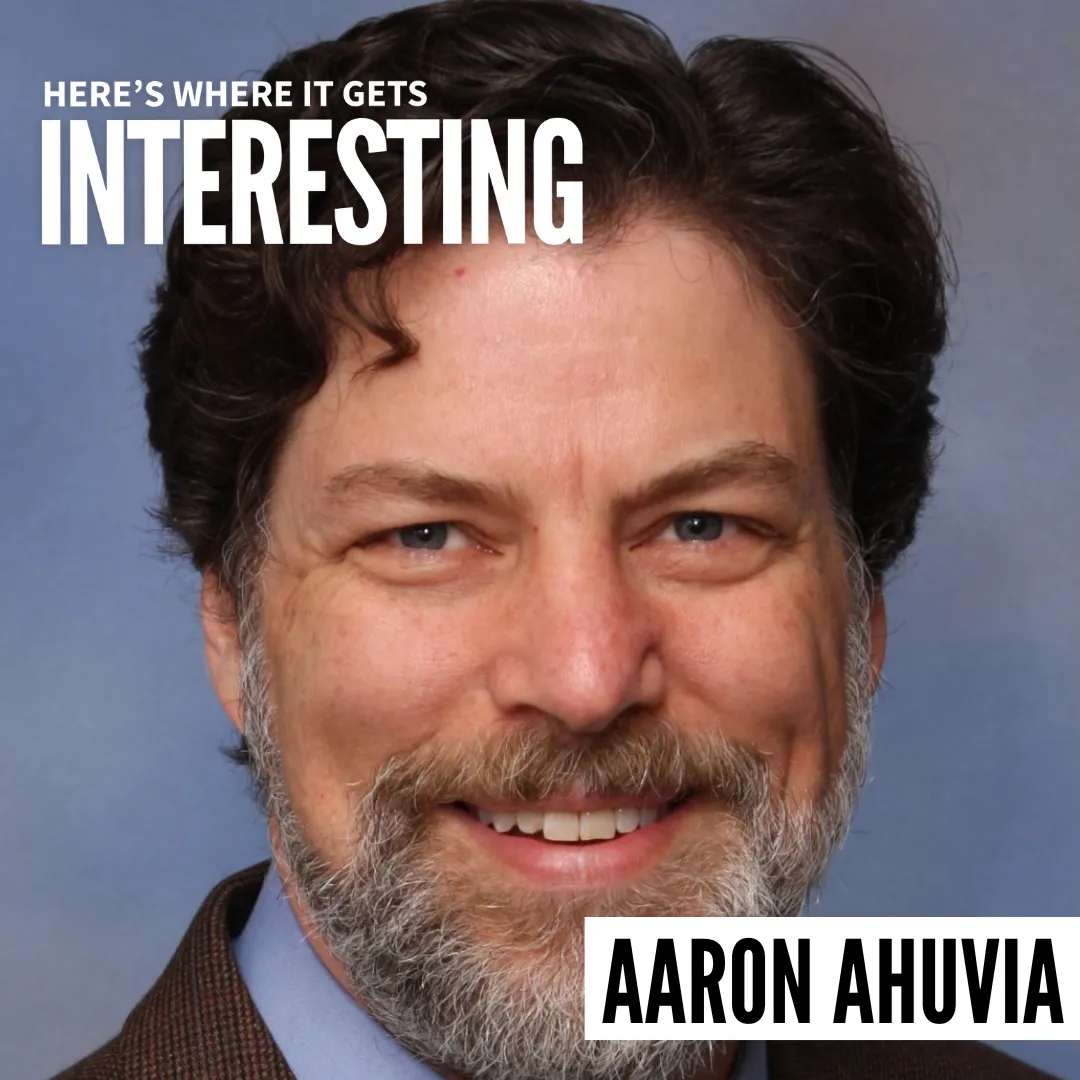 The things we love tend to be part of our own identity: perhaps a part of our childhood, or something we spend a lot of time with. Using our particular loves–poker, PEZ dispensers, sneakers, water sports–can lead us to others who share our common interests, and can be a catalyst in forging interpersonal relationships. But what makes us really love something? There's a difference between finding value in an object or activity and really loving it. Sharon spends time speaking with Dr. Aaron Ahuvia, who is an expert on a specific kind of love: our love of things–things like places, objects, brands, and activities. Ahuvia says one of three things needs to happen for us to feel a connection with a thing: the thing itself is anthropomorphic, or it connects us to another person, or it's a part of our own identity. This fascinating discussion will have you wondering just why you love the things you love!
Links to Full Episode:
About the Guest:
Dr. Aaron Ahuvia is a professor of marketing at the University of Michigan–Dearborn College of Business and the most widely published and cited academic expert on noninterpersonal love including brand love. He is also a leading expert on how our happiness is influenced by money and materialism. He has been ranked 22 in the world for research impact in consumer behavior, and ranked in the top 2% of all scientists in the world across all disciplines by an independent study from Stanford University.
Professor Ahuvia studied philosophy at the University of Michigan before getting a PhD in marketing from the Northwestern University's Kellogg School of Management. From there he became a professor at the University of Michigan's Ross School of Business and then a Full Professor at the Collage of Business on UM's Dearborn Campus Dr. Ahuvia also holds an appointment as a Professor at the University of Michigan Penny W. Stamps School of Art & Design.
Dr. Ahuvia has over 100 publications and presentations. He does research, teaches and consults for governments, nonprofits and corporations in China, Denmark, Oman, Finland, Poland, Morocco, France, Pakistan, Germany, India, Israel, Italy, Jordan, Kazakhstan, Portugal, Rwanda, Singapore, Slovakia, Switzerland, the Netherlands, and Yemen. He has presented research or consulted for Google, L'Oréal S.A., Samsung, Maybelline New York, Procter & Gamble, Audi, General Motors, Microsoft, Ford, Chrysler, GfK Market Research, and Herman Miller, among others.
Related Links: