Your On-Ramp to Cryptocurrency with Brit Morin
Mar 07, 2022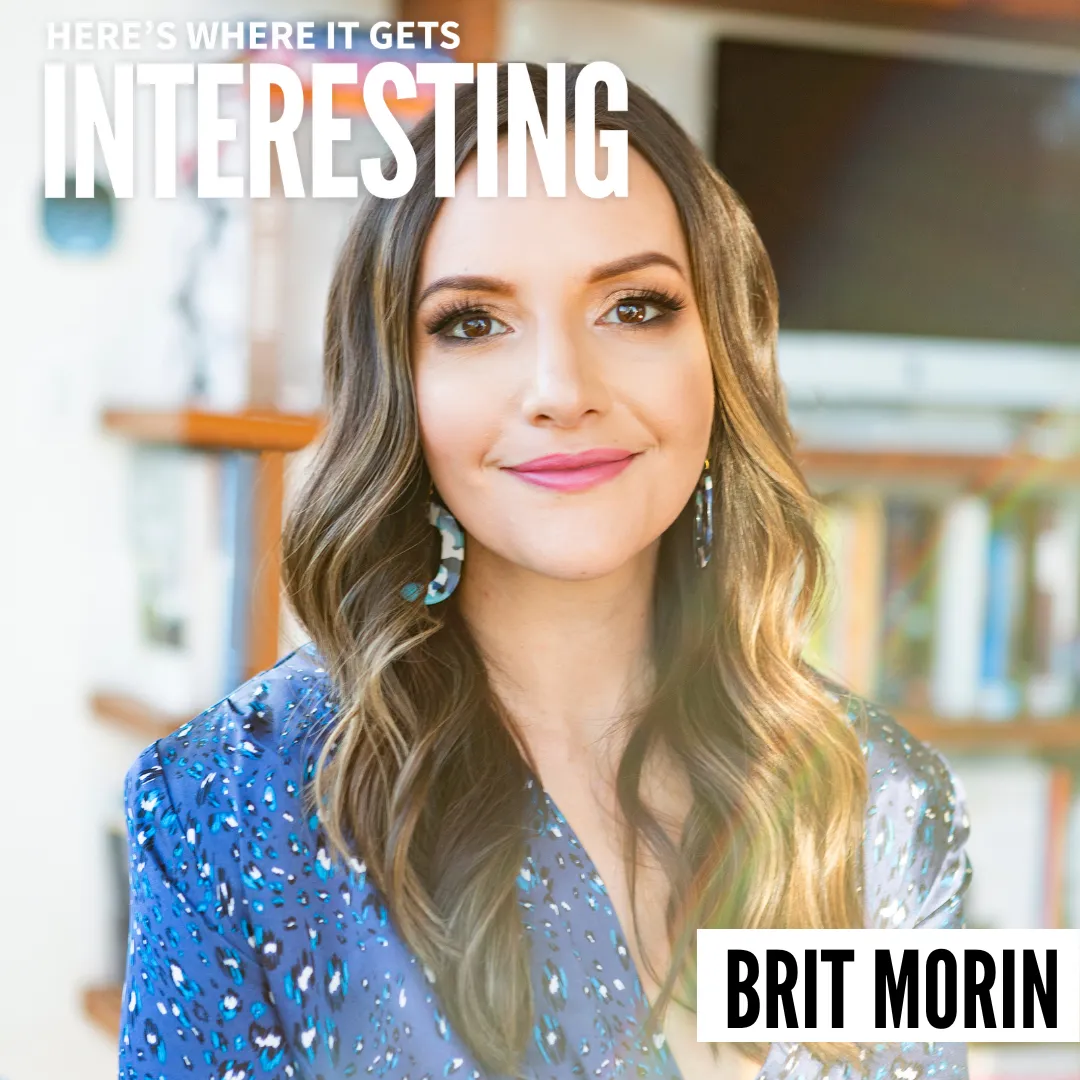 Blockchain, Bitcoin, NFT, web3… if these terms leave you feeling a little uncertain, consider this your easy on-ramp of understanding. Sharon gets the scoop on the emerging space of cryptocurrency from well-known entrepreneur and venture capitalist, Brit Morin. Brit is an expert who founded BFF, an open-access community where women and nonbinary people can connect, exchange ideas, and grow their knowledge in crypto. This episode is full of amazing 90s analogies which Brit uses to help break down the complicated language of web3. 80-85% of the web3 ecosystem is currently occupied by men, and Brit is working to encourage women to participate and shape the direction of the crypto future–now's the time!
Links to Full Episode:
About the Guest:
Brit Morin is a serial entrepreneur and venture capitalist. She's the founder and managing partner of Offline Ventures, an early stage technology fund and incubator that seeks to create companies that make our offline lives better. She's also the founder of BFF, an open access community to help more women and nonbinary people get educated, connected and rewarded in all things crypto and web3. Further, she's the founder of Brit + Co, a modern lifestyle and education company providing classes, content, products and experiences geared towards women with a creative spirit and a do-it-herself attitude. With an engaged community of tens of millions of women per month, products distributed in mass retail stores nationwide, and millions of online class enrollments, Brit + Co is a leading destination for learning and discovery among females.
Morin is a chart-topping podcaster, hosting the show Teach Me Something New with Brit Morin in collaboration with iHeartRadio. She's also author of the bestselling book, Homemakers: A Domestic Handbook for the Digital Generation and has been a regular expert on Good Morning America, the Today Show, Live with Kelly & Ryan, Rachael Ray and more.
Brit has been awarded various accolades, including Ad Age's 40 Under 40, Adweek's Creative 100, Forbes 30 Under 30, Fortune's Most Promising Entrepreneurs, Refinery29's 30 Under 30, one of Parents magazine's Most Influential Millennial Moms, and one of ELLE magazine's American Women at 30.
Brit is a board member of Life360 and was formerly a board director for Girl Scouts of the USA. She's a Henry Crown Fellow and former member of the Young Presidents' Organization (YPO). Prior to founding Brit + Co, she worked in product and marketing roles at Google and Apple. Her interests include tech, crypto, storytelling, design, women, photography, the great outdoors, and just about any creative project she can get her hands on.
Brit was raised in San Antonio and attended the University of Texas. She currently resides in the Bay Area with her husband and two young sons.
Related Links:
Episode Sponsor Codes: