A Dream Twenty-Three Years in the Making with Tabitha Brown
Jun 08, 2022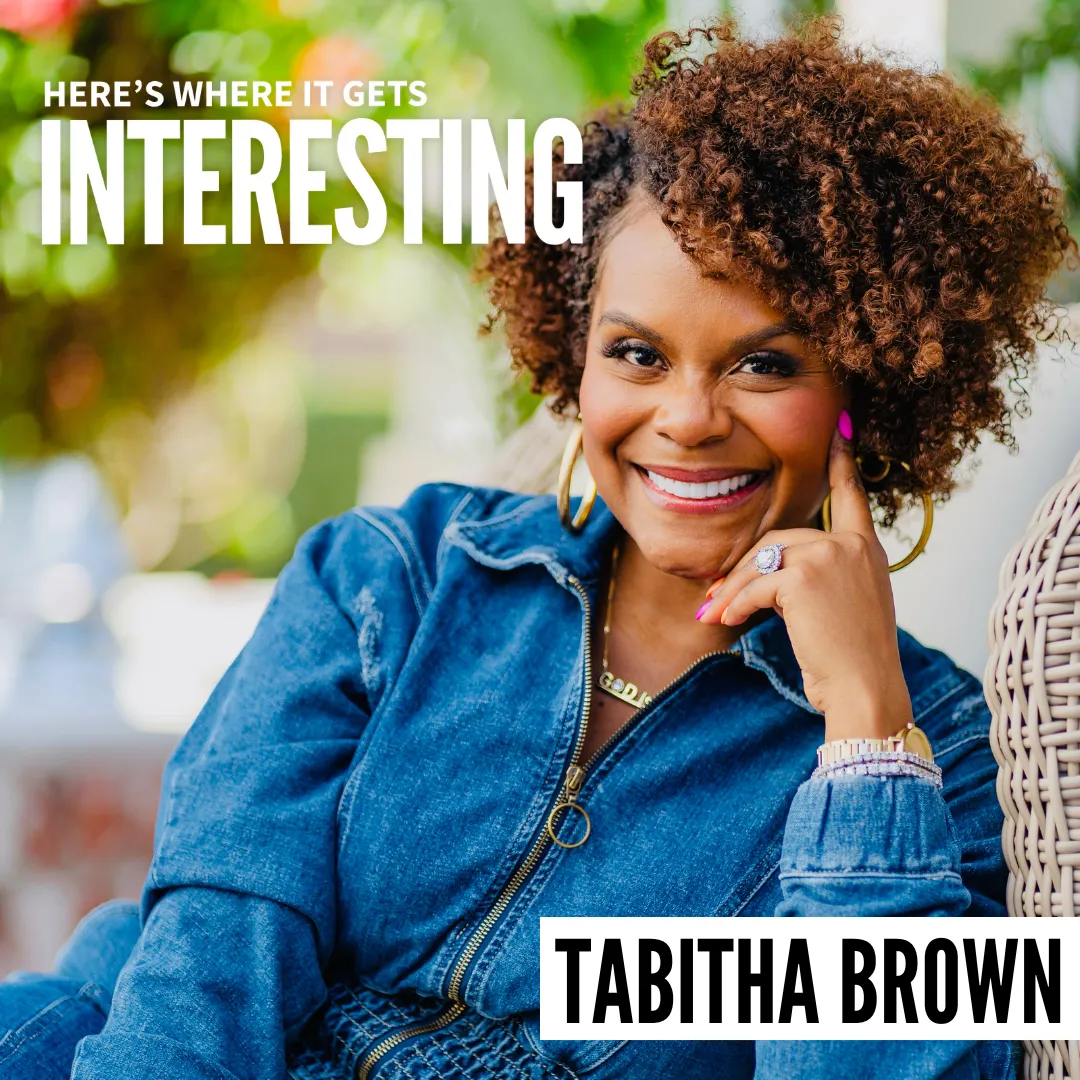 Grab a cup of tea, and join us as we sit down with America's favorite mom,Tabitha Brown. Tabitha talks about how grateful she is that fame and opportunity came at a time in her life when she was ready for it: when she knew what she wanted, and was able to have the patience to do the things that make her feel good, and in turn, make all of us feel good. Together, Sharon and Tabitha talk about Tabitha's many projects, from her daily TikTok videos, her new restaurant, Kale My Name, her children's show on YouTube, Tab Time, and even some of her recent collaborations. In everything she does, Tabitha strives to be accessible, make a difference, and give her audience leave to make something their own.
Links to Full Episode:
About the Guest:
Tabitha Brown satisfies the hunger of millions with her unique approach to veganism and her wholesome, comedic personality on the daily. She is a home base for learning new recipes, acquiring imparted wisdom, or enjoying a good laugh. Now a New York Times Bestselling Author of her debut book "Feeding the Soul (Because It's My Business!)", the North Carolina born actress, vegan lifestyle personality, mother and wife has also taken various business ventures by storm. Alongside making her own healthy haircare line called Donna's Recipe, being named Equity Partner of Orro, developing a Calm Sleep Story, partnering with McCormick on her signature Sunshine Seasoning, and working on her second book, she has continuously grown her craft as an actress. She has landed notable theatrical features on major network shows such as Will & Grace, The Chi, and The Conners in addition to co-creating and starring in her own children's show with YouTube Originals, Tab Time.
Having earned the coined title of "America's mom" with her 12 million plus followers across platforms, Tabitha teaches all of us about having faith, perseverance, paving our own unique path to achieving dreams and being our authentic selves.


Related Links:
Episode Sponsor Codes:
Our listeners get 10% off their first month at BetterHelp.com/sharon