Bears, Bulgaria, and Soul Boom with Rainn Wilson
Jul 19, 2023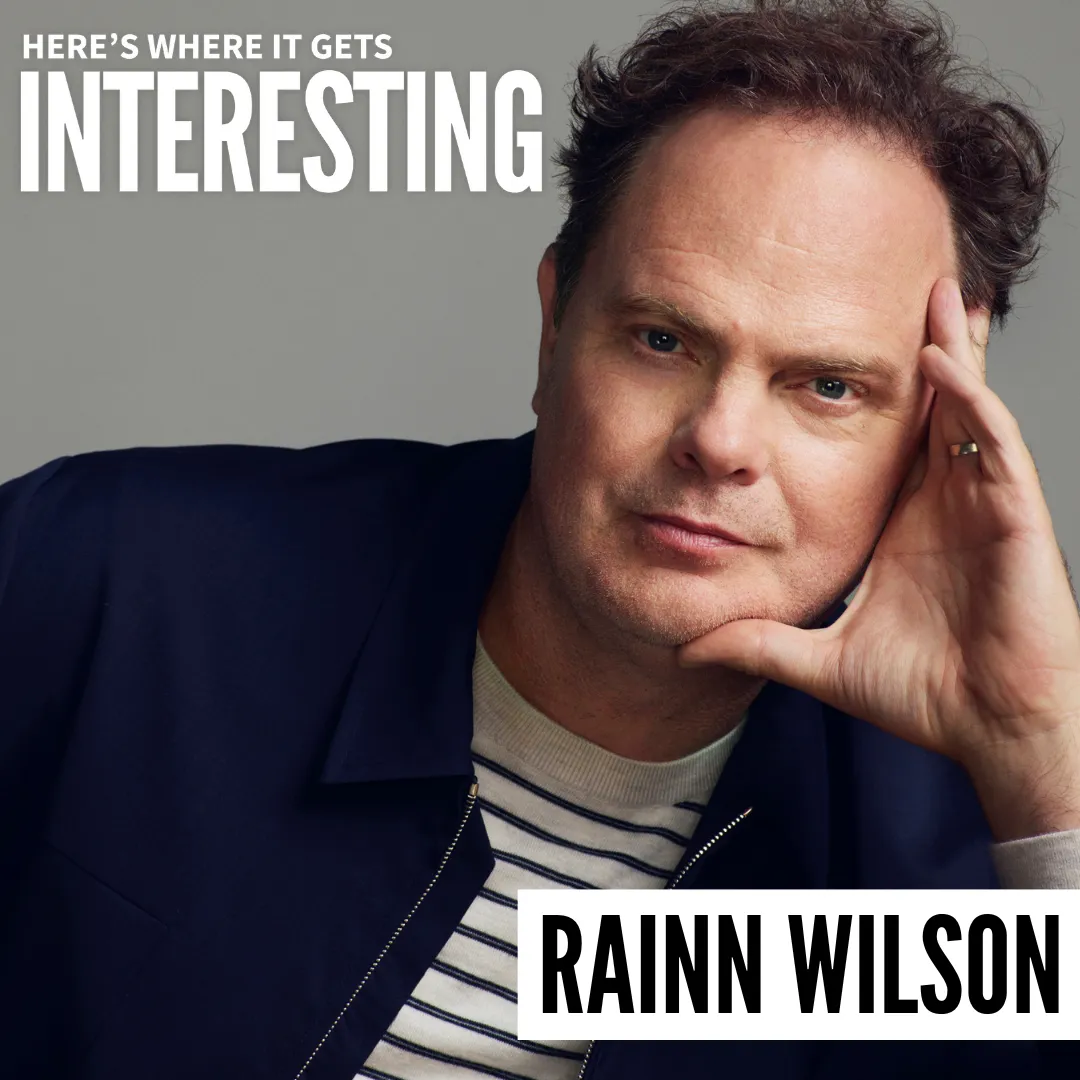 Today, on Here's Where It Gets Interesting, we welcome a very special guest: Rainn Wilson. You may know him best as Dwight from The Office, or maybe you've listened to his podcast with author Reza Aslan, Metaphysical Milkshake. Rainn and Sharon discuss the majesty of Spirit Bears, travel, and starting a spiritual revolution as a way to help heal our worldwide, modern pandemics. They also get real with death, religion, and the temporary nature of materialism.
Special thanks to our guest, Rainn Wilson, for joining us today. You can order Soul Boom here and watch The Geography of Bliss here.
Hosted by: Sharon McMahon
Guest: Rainn Wilson
Executive Producer: Heather Jackson
Audio Producer: Jenny Snyder


Links to Full Episode:
About the Guest:
Rainn Wilson is an Emmy nominated and SAG award-winning actor, writer and producer best known for playing the role of 'Dwight Schrute' on NBC's The Office, which garnered him three Emmy Award nominations.
Wilson's book, Soul Boom: Why We Need a Spiritual Revolution released on April 25th of this 2023. In this book, he explores the benefits spirituality gives us in creating solutions for an increasingly challenging world.
Wilson can be seen in "Rainn Wilson and The Geography of Bliss" a six-part travel docuseries in which he travels around the world to discover the happiest places on Earth. The docuseries is based on Eric Weiner's novel The Geography of Bliss: One Grump's Search for the Happiest Places in the World and debuted on Peacock on May 18th, 2023.
Other movie and television credits include "WEIRD: The Al Yankovic Story," "Jerry & Marge Go Large," "Dark Winds," "An Idiot's Guide to Climate Change," "Star: Trek Discovery," "Super," "The Meg" and "Six Feet Under" among many others.
Wilson co-founded SoulPancake, a digital media company designed to celebrate humanity and champion creativity. He is the author of The Bassoon King and the New York Times Bestselling SoulPancake: Chew on Life's Big Questions.
Related Links:
Episode Sponsor Codes:
If you're thinking of starting therapy, give BetterHelp a try. Visit

BetterHelp.com/sharon

today to get 10% off your first month.