Changing Ideologies with Jen Hatmaker
Aug 31, 2021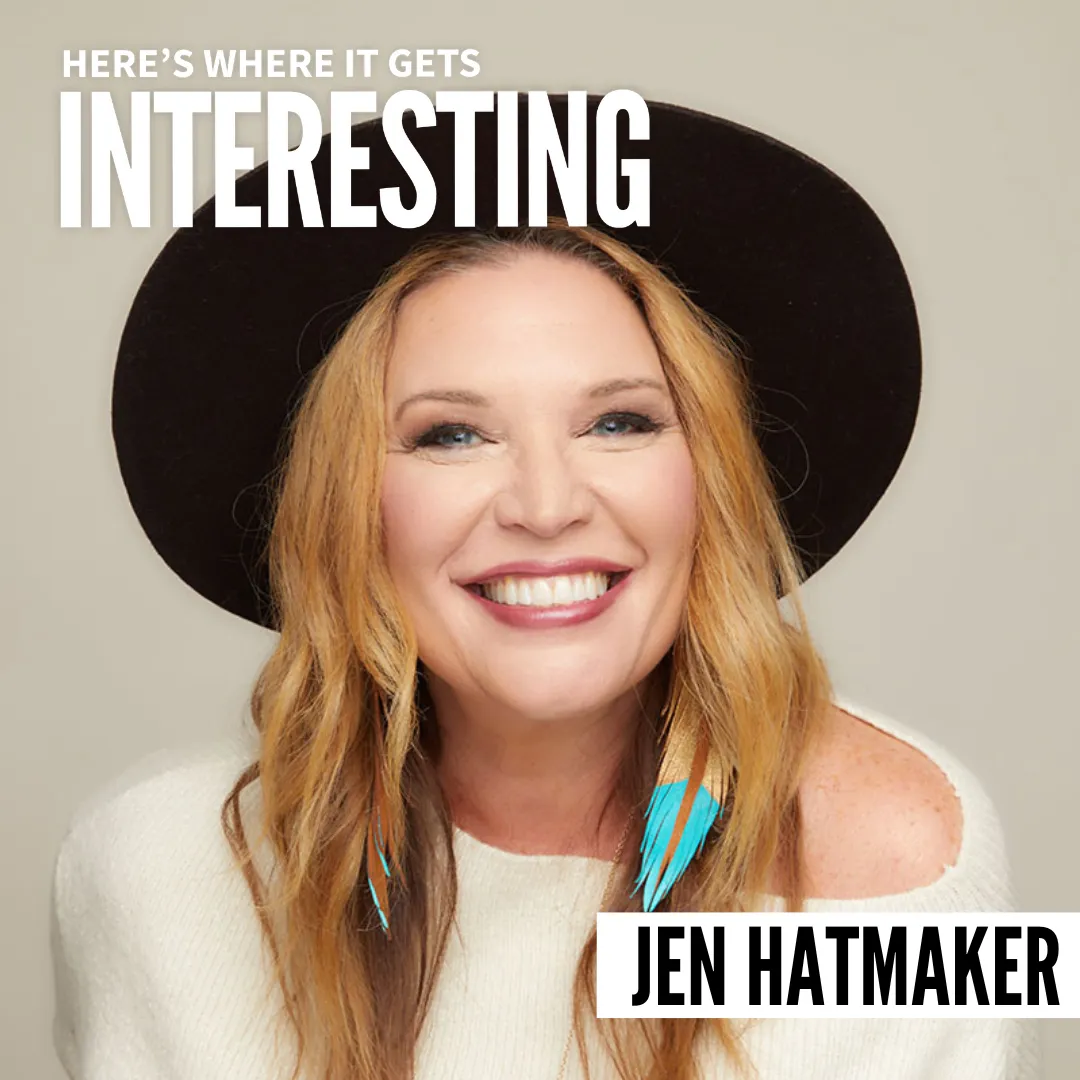 In this episode, Sharon sits down with author and speaker Jen Hatmaker to address the challenges of confronting firmly held beliefs, how to grow and adapt without abandoning your identity, and giving yourself the permission to explore. If you are trying to reconcile new and old ideas amid growth and change, dive into this riveting and humorous discussion between Jen and Sharon.
Link to Full Episode:
This Episode Will Teach You:
The process of changing a strongly held belief

How to build and adapt an identity in the public eye

What questions to ask yourself when confronting your opinions and beliefs
3 Biggest Takeaways:
Jen wants you to know that the process of shifting your beliefs is wildly positive. As you begin to feel the cognitive dissonance, when you feel your eyes observing something not matching what you believe or what you are told, you are out of alignment. But then, you realize you could be misunderstanding it. You can give yourself permission to explore. You get to ask questions. If something isn't producing what you think it should, you have the ability, the opportunity to, the privilege of asking questions about that thing. Jen shares with Sharon that despite what you've been told, it is not a sign of weakness or weak character; it is a sign of emotional intelligence, mental intelligence, and in some cases, spiritual intelligence to question your beliefs.

Sharon and Jen discuss building your own identity outside of external forces that tell you who you are. Making the conscious decision to change and choose to create a different identity harboring what you know and what you do not know in equal measure. By not catering to the audience or shying away from tension, you stay true to yourself, not sparing discomfort.

Jen dives into the value of living in a growth mindset. The pair converse about how we are wired to learn, and when we can abandon the idea of 100 percent certainty of all things and adapt to knowing what we don't know, we can move past the disorientation caused by tenets we've held so dearly and into knowing which tables we can pull our chairs up to in order to learn.
About the Guest:
Jen Hatmaker is the author of several books, including New York Times bestsellers For the Love and Of Mess and Moxie. She is the host of the For the Love Podcast. She created the Jen Hatmaker Book Club for women who believe good books are everything and stories still matter. She leads an online community of millions of women.
Related Links: