How History Can Give Us Hope with Dr. Jemar Tisby
Sep 14, 2022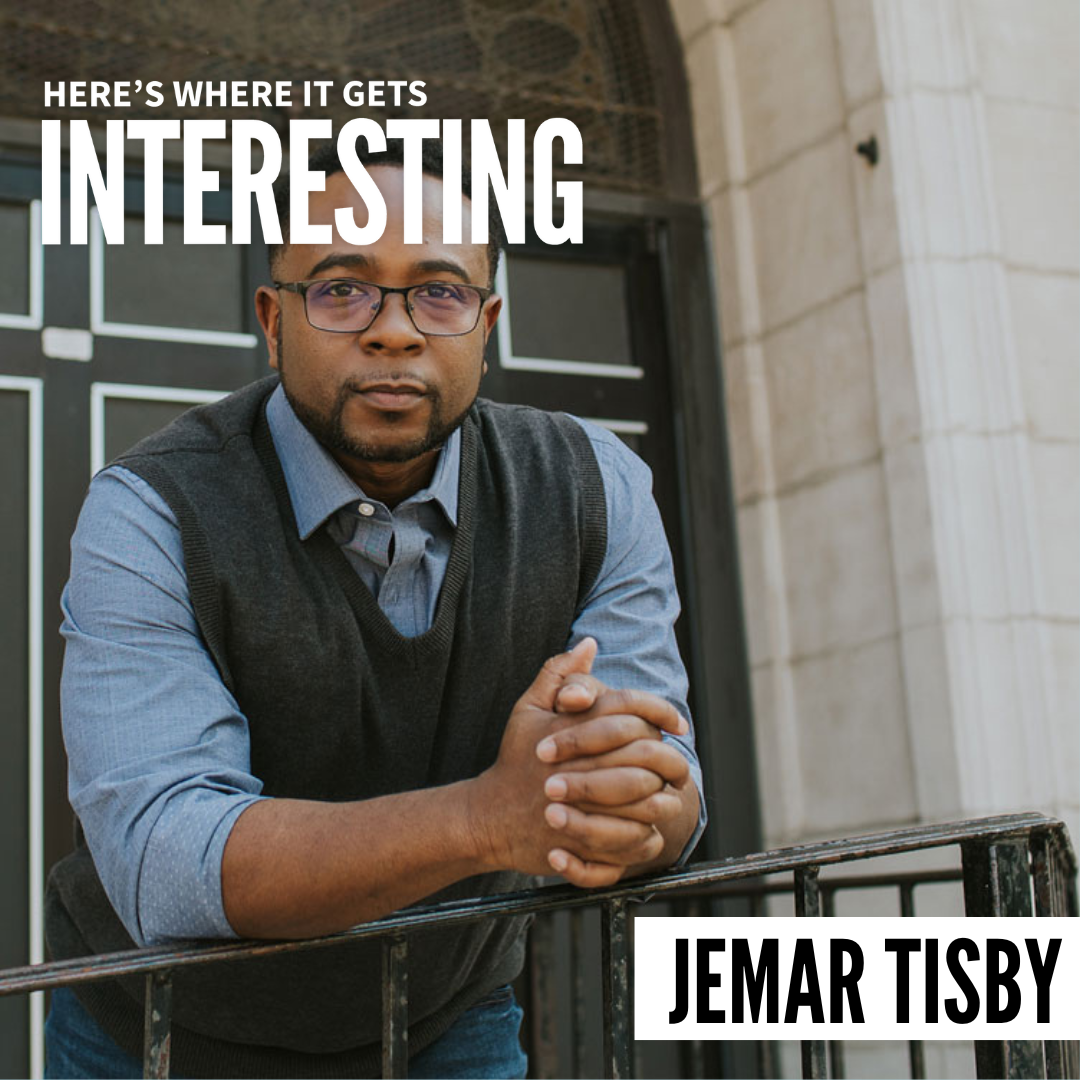 During this episode of Here's Where It Get's Interesting, historian Dr. Jemar Tisby speaks with Sharon about racism and what we can do about it. We may not be guilty for the actions of the past, but we are responsible for the ramifications of racism that are felt today. It takes courage to make change because fear can be a stumbling block. We fear entering conversations that seem complicated or difficult or fear the push back or judgment we may get from our safe communities, but history shows us that choosing to do the right thing can bring us hope and peace.
Links to Full Episode:
About the Guest:
Jemar Tisby is the author of the New York Times bestselling books, The Color of Compromise: The Truth about the Church's Complicity in Racism, How to Fight Racism, and How to Fight Racism: Young Reader's Edition. Jemar is the co-host of the "Pass the Mic" podcast. He speaks nationwide on the topics of racial justice, U.S. history and Christianity. Jemar earned his PhD in history and he studies race, religion, and social movements in the 20th century. You can follow his work through his newsletter, Footnotes, and on social media at @JemarTisby.


Related Links:
Episode Sponsor Codes:
Wealthfront is an app that helps you save and invest your money. Visit wealthfront.com/Sharon to get started.