The U.S. and the Holocaust with Ken Burns and Sarah Botstein
Sep 16, 2022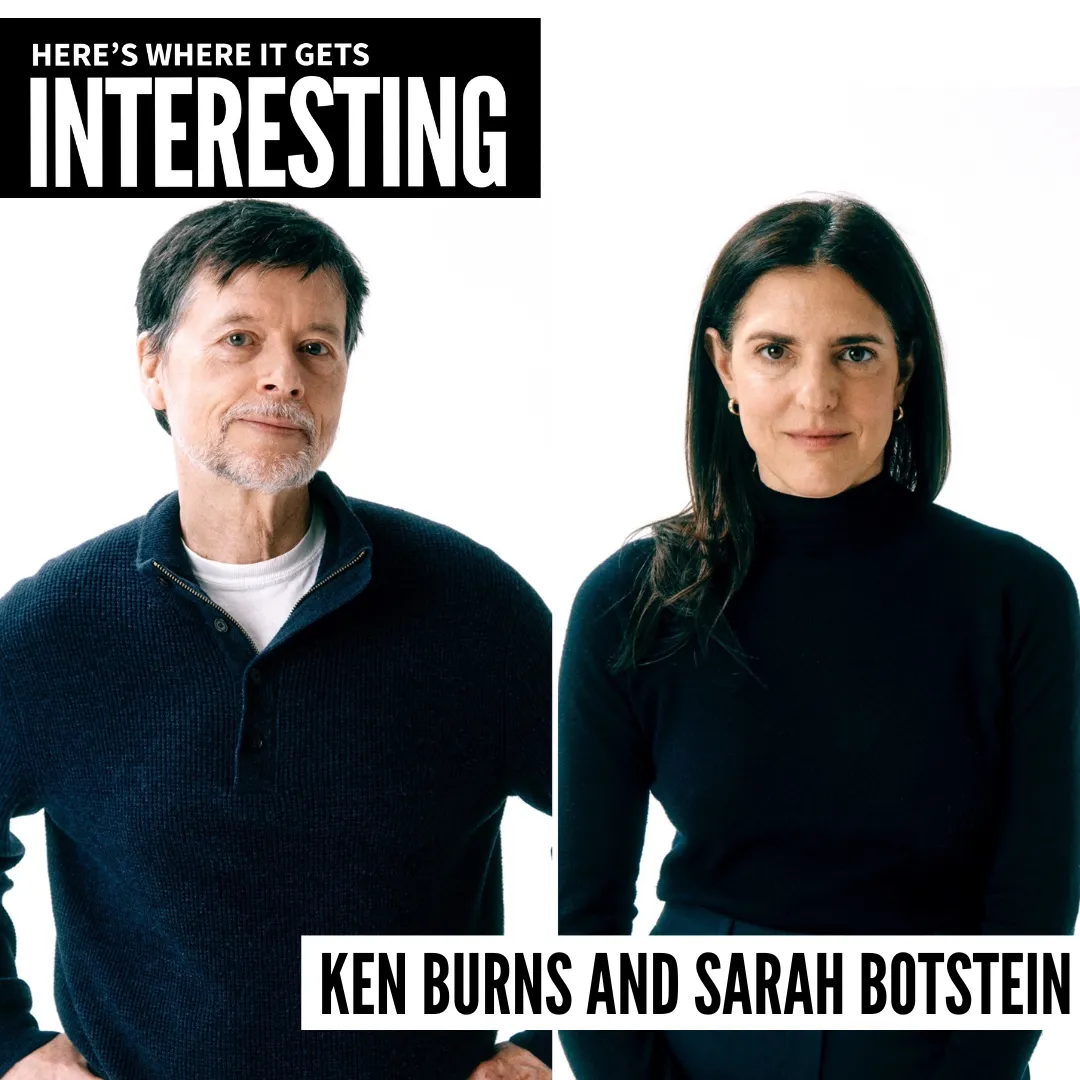 We are thrilled to sit down with documentary filmmakers Ken Burns and Sarah Botstein. Their new docuseries, The U.S. and the Holocaust, aired on PBS on Friday, September 18th, 2022 and highlights the nuances of America's response to the Holocaust. Ken and Sarah talk about their work, and about how it can often be the little known, everyday people–citizens and desk-sitting bureaucrats–who can make a lasting impact on history. Heroism does not mean absolute perfection, and many historical leaders struggled with making decisions, sometimes wrongly or too late. But as Americans, we are often at our best when we commit to considering and acting on behalf of our fellow human neighbors.
Links to Full Episode:
About the Guests:
Ken Burns has been making documentary films for over forty years. Since the Academy Award nominated Brooklyn Bridge in 1981, Ken has gone on to direct and produce some of the most acclaimed historical documentaries ever made, including The Civil War (1990); Baseball (1994); Jazz (2001); The War (2007); The National Parks (2009); The Roosevelts (2014); Jackie Robinson (2016); The Vietnam War (2017); and Country Music (2019). Future film projects include The American Buffalo (2023), Leonardo da Vinci (2024), The American Revolution (2025), Emancipation to Exodus (2026), and LBJ & the Great Society (2027), among others.
Ken's films have been honored with dozens of major awards, including sixteen Emmy Awards, two Grammy Awards and two Oscar nominations; and in September of 2008, at the News & Documentary Emmy Awards, Ken was honored by the Academy of Television Arts & Sciences with a Lifetime Achievement Award.
Sarah Botstein has for more than two decades produced some of the most popular and acclaimed documentaries on PBS. Her work with directors Ken Burns and Lynn Novick, includes Hemingway (2020), College Behind Bars (2019), The Vietnam War (2017), Prohibition (2011), The War (2007) and Jazz (2001).
U.S. and the Holocaust is Botstein's directorial debut. Currently, she is producing an epic six-part series on the American Revolution and a project on Lyndon Johnson's life and presidency.
In addition to the television broadcasts, Botstein works on digital and education initiatives, in collaboration with PBS Learning Media and WETA-TV. She helps to oversee content for Ken Burns UNUM, a web-based platform and mini series which utilizes scenes from Florentine Films body of work to highlight historical themes relevant to our time.
Related Links:
Episode Sponsor Codes:
Wealthfront is an app that helps you save and invest your money. Visit wealthfront.com/Sharon to get started.