What Makes a Great Leader Stand Out with Stephen M. R. Covey
Sep 19, 2022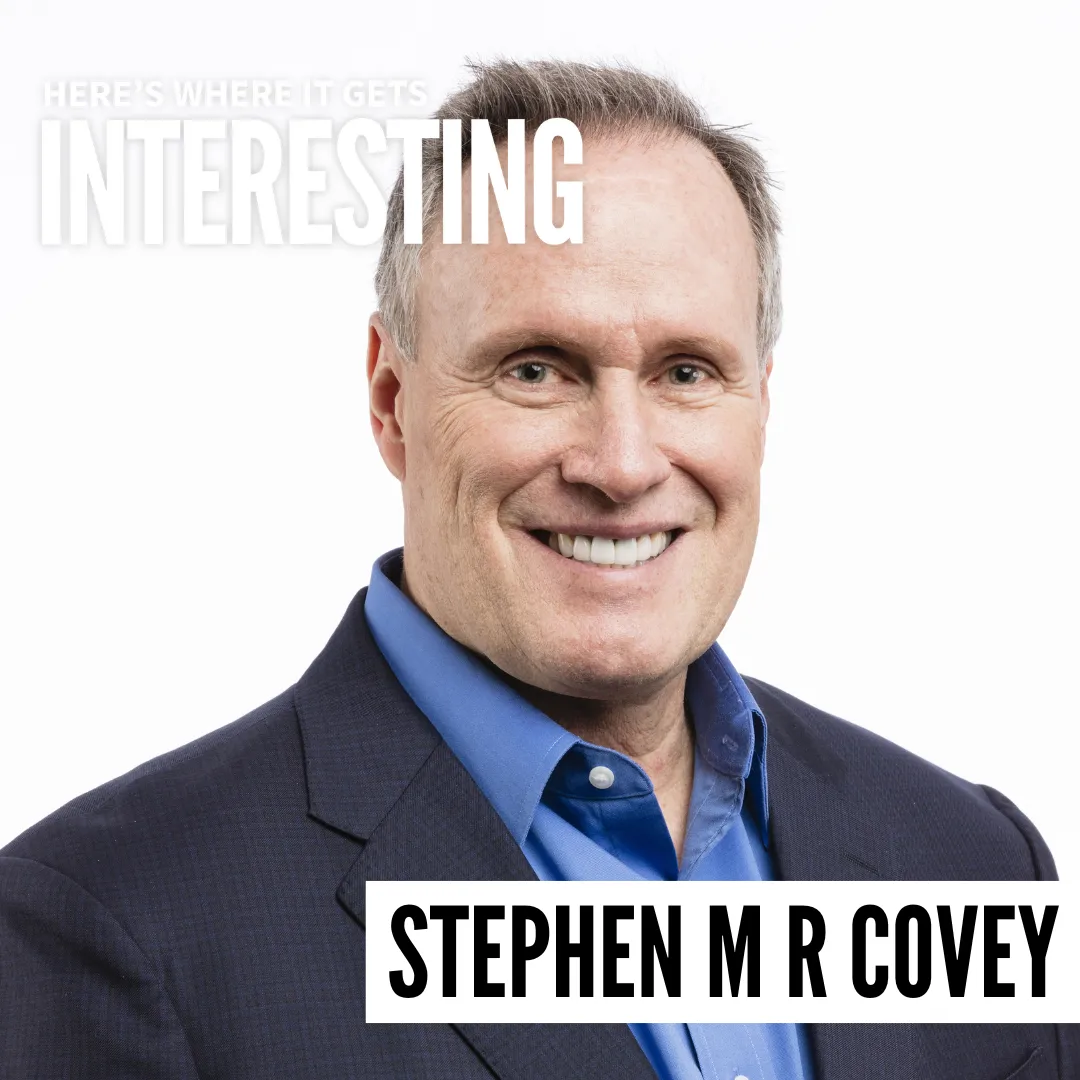 The working world has evolved since the start of the Covid pandemic and its leadership needs to reflect new practices built on the principles of "trust and inspire". But what does good leadership in our communities and in our country look like? How can we apply the same principles about working leadership to leadership within our interpersonal relationships, and as we seek to make change in our communities? Sharon is joined by bestselling author Stephen M. R. Covey, to chat about effective leadership and high trust culture.
Links to Full Episode:
About the Guests:
Stephen M. R. Covey is the New York Times and #1 Wall Street Journal bestselling author of The Speed of Trust, which has been translated into 22 languages and has sold over 2 million copies worldwide. He is also the author of the newly released Wall Street Journal bestseller Trust & Inspire: How Truly Great Leaders Unleash Greatness in Others.
Stephen brings to his writings the perspective of a practitioner, as he is the former President and CEO of the Covey Leadership Center, where he increased shareholder value by 67 times and grew the company to become the largest leadership development firm in the world.
A Harvard MBA, Stephen co-founded and currently leads FranklinCovey's Global Trust Practice. He serves on numerous boards, including the Government Leadership Advisory Council, and he has been recognized with the lifetime Achievement Award for "Top Thought Leaders in Trust" from the advocacy group, Trust Across America/Trust Around the World. Stephen is a highly sought-after international speaker, who has taught trust and leadership in 55 countries to business, government, military, education, healthcare, and NGO entities.
Related Links:
Episode Sponsor Codes:
Wealthfront is an app that helps you save and invest your money. Visit wealthfront.com/Sharon to get started.