The Power of Storytelling in Politics with Richard Fowler
Feb 02, 2022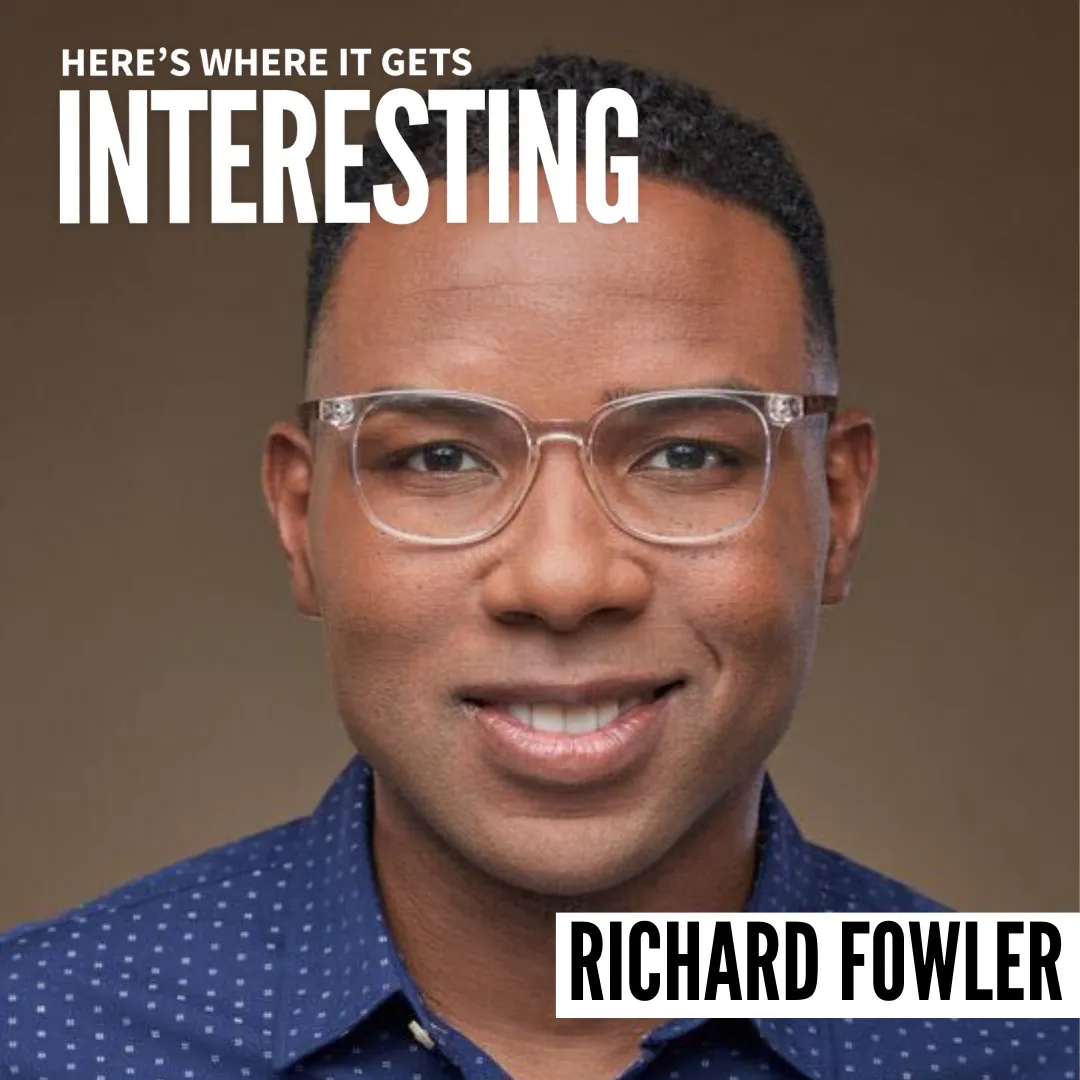 People will not always remember the policy, but they will always remember the story attached to it. Sharon is joined by FOX News and Forbes contributor Richard Fowler to talk about storytelling and how it shapes American politics. Together they explore how storytelling helps humanize others, enabling us to see them as an individual instead placing them in a collective category of people. Sharon and Richard discuss why polarizing issues do not have to be strictly black or white and why it is important to see the shades of gray. Join them as they teach us how to empathize through listening to others' stories and how we can spark change by telling our own.
Links to Full Episode:
This Episode Will Teach You:
How to help fix America's divided body politic

Contributing factors to national polarization

Community-centric vs. Individual-centric

Importance of humanizing others

Importance of giving people space for understanding

The power of storytelling

Why storytelling helps American politics

America's past and how it should be remembered

When it's okay for politicians to change their minds
3 Biggest Takeaways:
Sharon and Richard begin the episode by talking about America's news cycle exhaustion. As a Forbes and Fox News contributor, Richard believes Americans are tired of constantly hearing the many problems facing our government. He claims that when the government is operating at its best, it is not being constantly covered in the 24/7 news cycle. Sharon and Richard also discuss the importance of building consensus within democracy and creating compromise.

Richard proposes Americans should take on a more community-centric mindset. Sharon and Richard discuss the importance of humanizing others even when we disagree with them. Richard believes that humanizing our neighbors builds empathy and understanding, and for that reason, he is passionate about storytelling. Storytelling allows the public to see the individual that a certain policy is affecting and empathize with them. It is much harder to hate the individual than it is to hate the collective. Richard suggests listening to how policy affects others and believing their story based on their experienced reality.

Lastly, Sharon asks Richard how we can all do our part to tell stories that create change. By being courageous and vulnerable, we can share our own stories in ways that create change within our communities and nation. As well, Sharon and Richard discuss America's past and how it should be remembered. Sharon and Richard agree that America has made mistakes in the past, and it is important for our politicians and citizens to own up to those mistakes and learn from them.
About the Guest:
Richard A. Fowler is a television talent, radio host, and millennial messaging expert who currently serves as a progressive contributor at Forbes and the FOX News Channel. Fowler has been providing political and cultural analysis across the cable network's highly rated slate of programming since September 2016. Fowler also hosts the nationally syndicated Fowler Show, a weekly radio program which can be heard in more than 9.1 million homes.
Related Links: